Konstancin – Jeziorna is the only health resort in the Masovian Voivodeship. It is all thanks to brine and its benefits at the brine graduation tower located at the Spa Park – an external inhalatorium. The air around the graduation towers, as a result of brine evaporation, creates a specific micro climate similar to the climate at the seaside. The minerals contained in it -iodine, bromine, calcium and magnesium (concentration up to 7.5%) support the regeneration of the mucosa of the upper respiratory tract. They also support the immune system.
Therapeutic and prophylactic indications:
chronic and recurrent inflammation of the respiratory system
neurosis
hypertension
working in dusty conditions, in high temperature, staying in a large urban agglomeration
smoking
hypothyroidism
allergies
sinusitis
Contraindications:
acute illness with increased temperature
coronary heart failure, especially in patients with low blood pressure
condition after a recent myocardial infarction
cancers
hypersensitivity to bromine, iodine or other ions contained in the brine
overactive thyroid gland
You can read more about the properties of Konstancin brine, the content of minerals and the healing effects of the brine on the website of the Konstancin Health Resort.
Graduation Towers Opening Hours:
10:00 – 19:00 April to August
10:00 – 18:00 in September
Entrance tickets (high season):
12 PLN / person – normal tickets; PLN 7 / person – reduced, PLN 25 families 2 + 1, PLN 30 – families 2 + 2 and more
Details in the website www.teznia.com.pl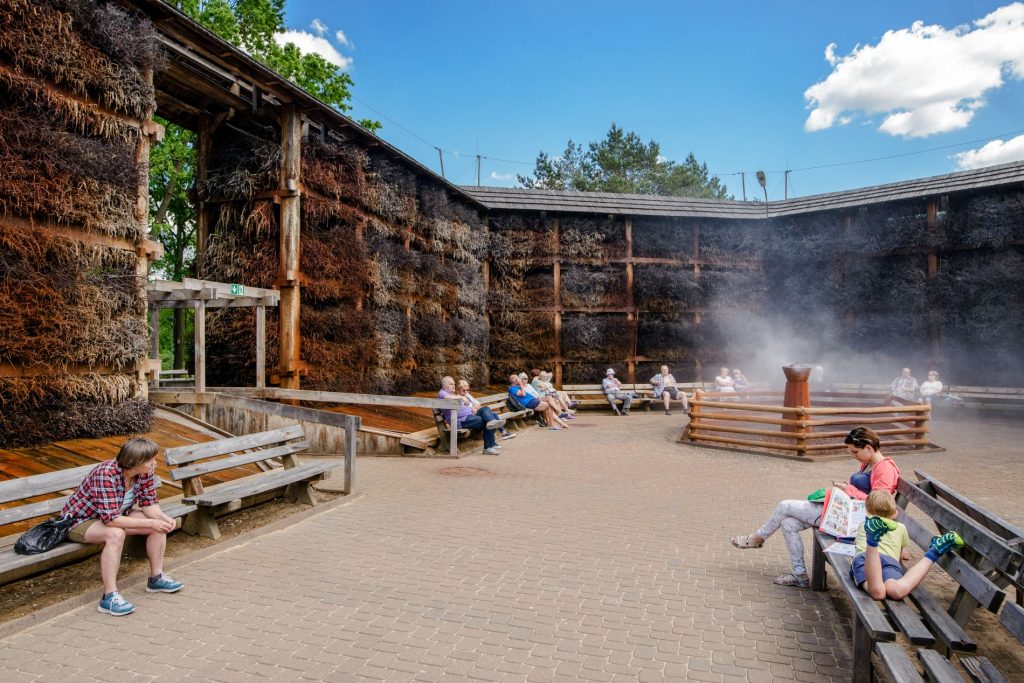 In Konstancin Jeziorna, you can also enjoy the health benefits of bathing. The brine pool at the Konstancin – Zdrój Health Resort is one the few pools supplied with brine directly from a natural source. Konstancin's brine is extracted from its own intake, from the depth of 1750 m and has a temperature of 29 degrees Celsius. It has healing, cosmetic, and relaxing effects on skin, respiratory system, rheumatoid diseases and the immune system.
The pool opening hours:
Monday – Friday 13: 00 – 21:00
Saturday – Sunday 9:00 a.m. – 9:00 p.m.
Due to the epidemiological situation, a maximum of 15 people can stay in the pool at the same time.