History and nature combine here, so it is no wonder that Warka and its surroundings are one of the fastest – growing tourist regions in Mazovia. Another advantage is the short distance (only 50 km) from Warsaw and convenient access by car and rail, that is why weekend trip enthusiasts can choose the south direction. Warka's showcase is the Museum of Kazimierz Pułaski and the palace and park complex in Winiary. Surrounded by trees, there is a classicist mansion, the history of that dates back to the beginning of the 17th century. The house often changed its owners, its architectural shape and decor.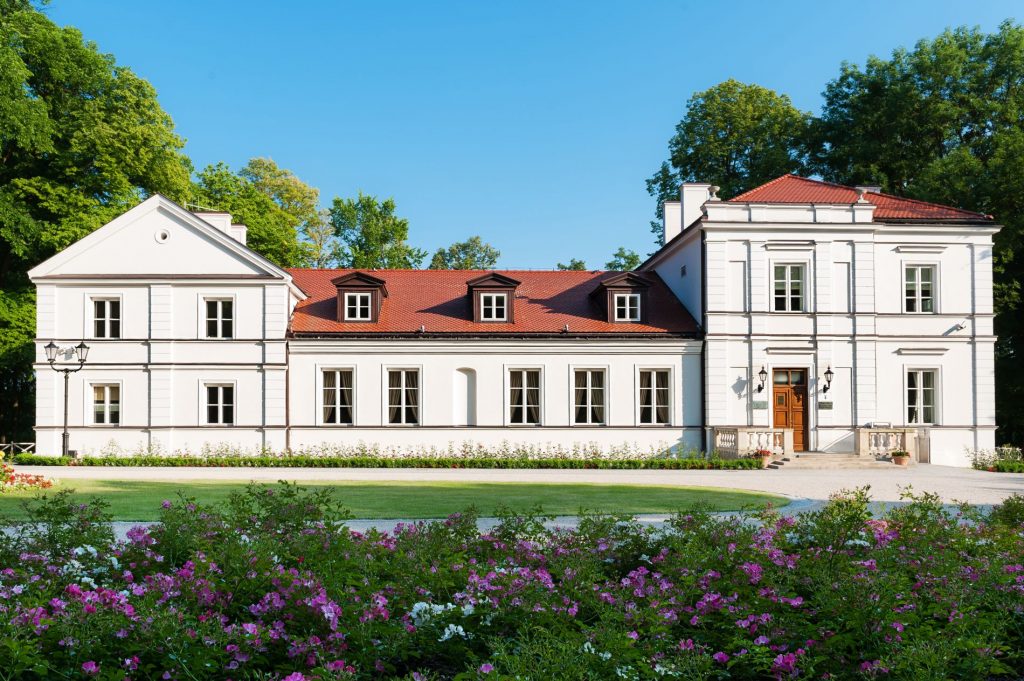 In 1967, a museum was opened here named after the Polish – American hero – Kazimierz Pułaski. After the recently completed revitalization, this place has regained its splendor and invites you with the old Polish hospitality. Here you can enjoy the atmosphere of the Polish noble house, learn about the fate of the patron of the museum and other Poles who emigrated to the USA, and then go for a walk in the beautiful surroundings.
The museum is situated on the picturesque bicycle and canoe routes of Pilica River, which is combined with the beautiful nature encouraging visitors and active recreation.
The museum is a thriving, often awarded cultural center, that hosts temporary exhibitions and concerts (including the series "Evening with Culture", "Muzzeum Jazz"). There is also a popular historical and cultural picnic taking place on the first Sunday in July, with the Pułaski Parade that is the only such an event in Poland.
The historic park is one of the most beautiful in Mazovia. It includes the old riverbed of Pilica cut by a network of water channels – a bird enclave with as many as 47 species of birds. Here and there you can see fragments of the former vineyard, and thanks to the educational trail you can get to know the local flora and fauna. In the summer season, sun beds are waiting for guests, while sports enthusiasts can take advantage of the mini – gym for runners. A peculiar genius loci attracts guests from Poland and abroad.