SLOW LIFE IDEA
Alina and Witek got married in 1987 and decided to spend their lives in the countryside, despite the fact that they both lived in Warsaw. They managed to go abroad to work and thus obtain financial resources to prepare their own habitat. After finishing the house in 1989, they moved to the countryside with their first child. It was not easy: no telephone, no drivable road and other rural inconveniences plus renovation and construction work, running a farm and working in Warsaw. At first, they thought about establishing an American blueberry plantation, but the idea fell through due to the high investment costs, then the idea of growing snails was born, but after analyzing and assessing the risk, the idea was also not implemented. The local neighbors watched with interest whether the town people could "make it" in the countryside. At the beginning, they planted the first fruit trees: pear trees, plums, cherries, apple trees and shrubs: raspberry and blackcurrant, to have their own fruit for compotes and preserves. During one of the meetings with the employees of the Masovian Agricultural Advisory Center, Witek became interested in running a beekeeping farm. At the beginning , he purchased 8 bee colonies for his own needs, but then he stated that the Kampinos Forest offers the possibility of running a larger apiary. From year to year, the breeding grew to a maximum of 120 bee colonies. And then the time for agritourism, that is successfully developing to this day.
IDYLLIC STORY
In Apisołtysówka there were guests from Spain, from the Basque country. They lived for almost two months with three adopted Polish children. The guests taught the kids the Spanish language, so there were sticky notes with the names of household appliances on Spanish everywhere. After two weeks, children have learned and were able to communicate in that language. Amazing experience because they were the first guests from the Basque country to adopt Polish children.
A multinational couple also came: a Belgian and a Vietnamese. Unforgettable spring rolls made by her and other fantastic dishes remained in the memory so far. Polish cuisine also surprised the exotic guests. In turn, fans of two – wheelers from the SIGMA Cycling Tourism Club from the Poznań Branch of PTTK lived at the Apisołtysówka for over a week. They collected points for the tourism golden cycling badge. Everyday they organized routes up to 100 kilometers, confirming their presence in important places, for example museums, with stamps, while photo documentation was used to record visits to important points on the map, including natural monuments. During the evening meetings, the hosts just learned from cyclists about the experience of Kampinos beer in various flavors.
The visit of a guest from Great Britain, who organized a workshop on "writing icons" at Witek's was also unforgettable. The initiative came from two Polish women living in the United Kingdom, and its aim was to organize time for retiring Britons. The classes each time started with choosing the theme of the icon, and then there was work under the supervision of a teacher to the accompaniment of church music.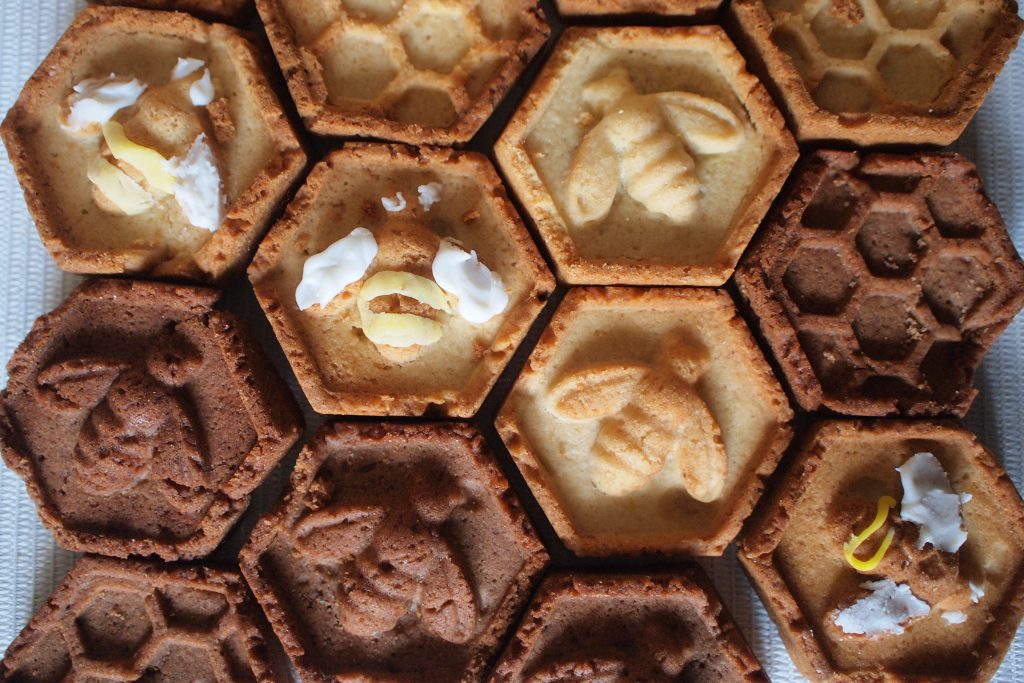 FAVORITE PLACES
The Kampinos National Park, established in 1959 is included in the UNESCO list of biosphere reserves. It is diverse in terms of landscape: within it there are both swamps and a complex of inland dunes. It has 360 km of hiking trails and over 20 km of bicycle trails. In the village of Granica you can visit the Kampinos Forest Museum, open air museum of forst architecture and educational paths. A bike ride from Apisołtysówka to these attractions takes only half an hour. The Narrow Gauge Railway Museum in Sochaczew is a unique place, presenting the largest collections of steam locomotives in Europe. Additional emotions are provided by a narrow – gauge railway trip from the Sochaczew station through the charming Kampinos Forest to the Wilcze Tułowskie station, where the UNESCO biosphere reserve complex is located . There, a picnic with a barbecue and a bonfire by the Łaska River awaits passengers. Niepokalanów, a sanctuary located in Paprotnia is a place associated with Saint Maximilian Maria Kolbe. There is a basilica, the Museum of St. Maksymilian Maria Kolbe, Centrum Narodowego Rycerstwa Niepokalanej, the publishing house of the Franciscan Fathers, the seat of Radio Niepokaloanów and the Franciscan monastery. It is an important pilgrimage center in central Poland.
Żelazowa Wola, the birthplace of Frederic Chopin, is another tourist magnet, located close to Apisołtysówka. About 10 000 species of trees, shrubs and plants from all over the world grow in the park surrounding the composer's house. Chopin recitals are organized every Saturday and Sunday from May to the end of September in the shade of exotic plants.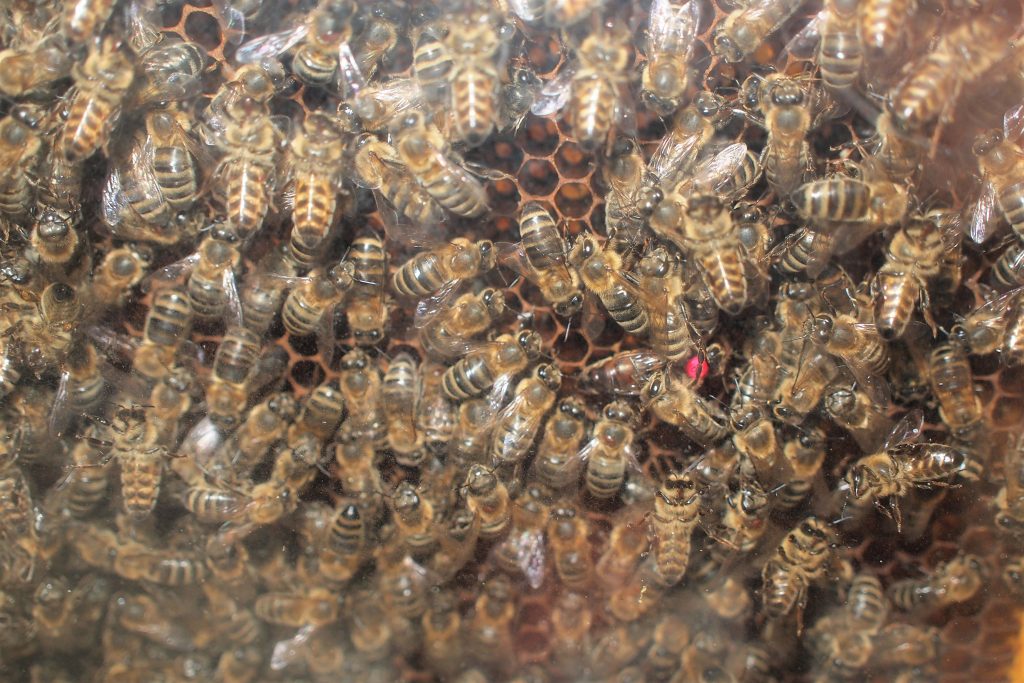 YOU DID NOT KNOW
Honeybees are found all over the world and are among the insects that lead a social lifestyle. The bee family consists of one mother, tens of thousands of workers and several hundred to several thousands drones. Workers' role is to look after the mother, the eggs and the larvae that hatch from them. Younger workers clan the cells in the comb and feed the larvae. In the next period, some workers start building new combs and sealing cells, while others receive nectar of fall from volatile bees and transform these substances into honey. Then the service insects begin to act as the keepers of the nest in the hive. The oldest of them are volatile bees, that collect nectar, honeydew, pollen, resin for the production of bee putty and water outside the hive. Drones are male and do not do any work. The queen bee can live up to 5 years, and in the off- season it lays between 300 and 3000 eggs a day. Honeybees play a key role in agriculture and food production. More than 75 percent of crop species produce a crop thanks to bees and other pollinating insects.
Bumblebees, solitary bees, and other insects such as the midnight fly butterfly work from dawn to dusk, and humans owe them the ripening of vegetables and fruit such as tomatoes, zucchini, cucumbers, and apples, as well as nuts and herbs that serve as spices.
There should be about 2.5 million bee colonies in Poland to optimally support agriculture, while there are less than 1.2 million of them. An interesting fact is that of the 100 main species of crops that provide people with 90 percent of food, 71 plant species are pollinated by bees and other insects. In order to produce 1 kilogram of honey, a bee must collect nectar from several million flowers. A bee colony for its own needs uses an average of 80-12- kg of honey, 25-40 kg of pollen and 50-60 liters of water. During flight, this insect makes from 350 to 450 wing movements per second, thanks to that it can achieve a flight speed of 20-60 kilometers per hour.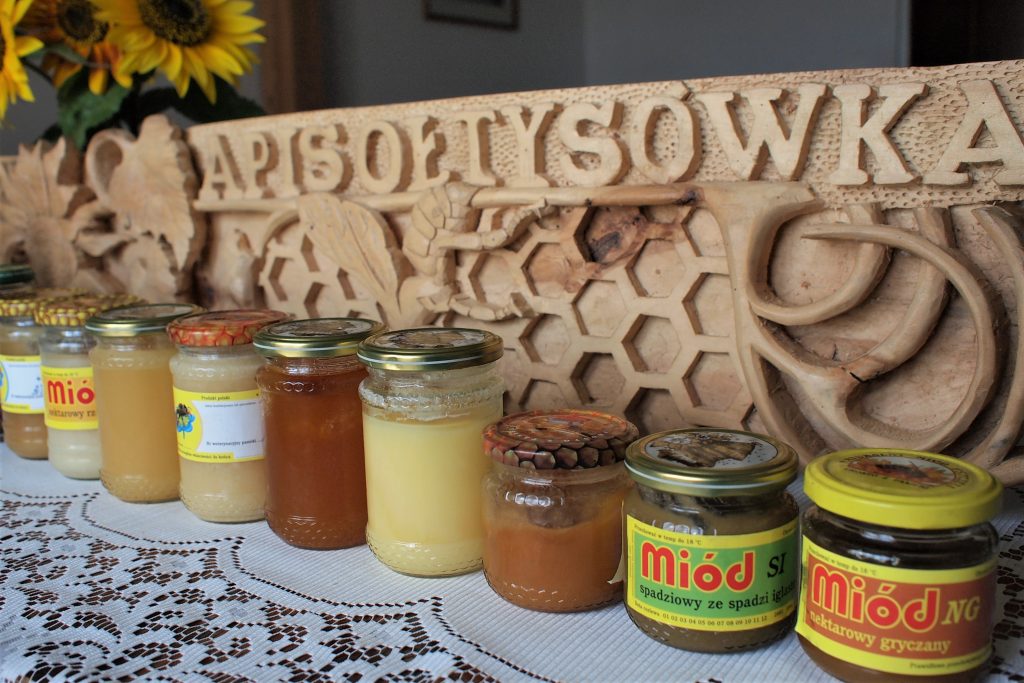 WHAT WHERE WHEN
In the second half of November, the International Festival of Nature Photography "Visions of Nature" is organized, as a part of the International Photo Show Competition and individual exhibitions are held. The event is organized by the Association of Polish Nature Photographers and the Kampinos National Park.
Every year, the first Saturday in September becomes an open day as part of the educational project "I am a park's neighbor" is a picnic event with numerous attractions for children and adults (visiting centers, thematic meetings, field trips, contests and educational games).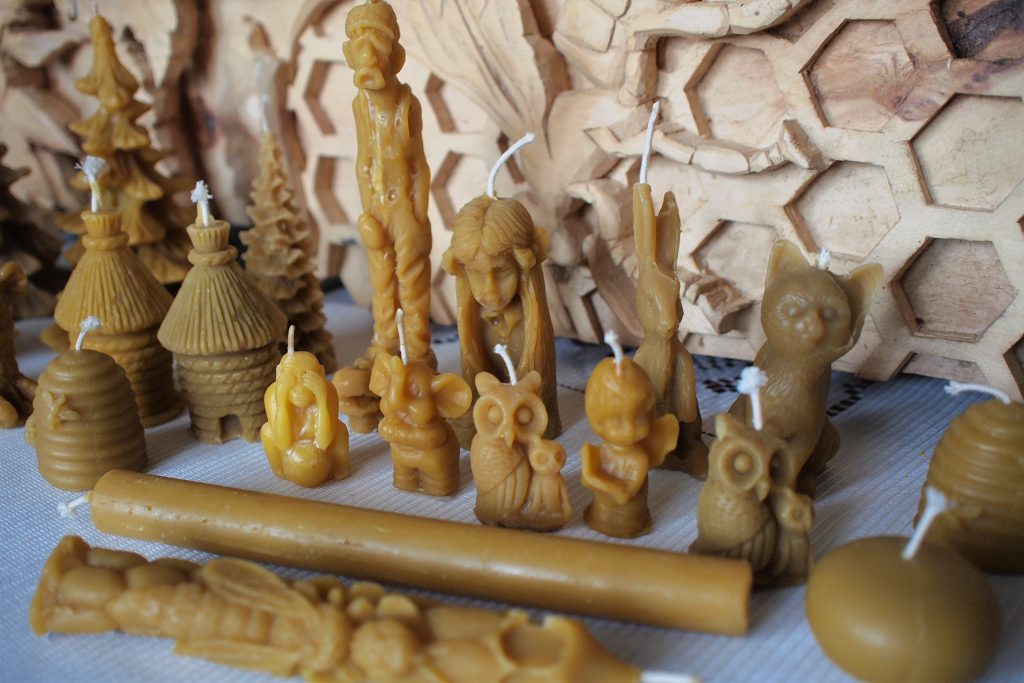 IN THE OFFER
Apisołtysówka is a unique place located 30 kilometers from Warsaw. The farm is focused mainly on beekeeping – you can buy many types of honey, bee putty, pollen, bee atinatic wax candles. The hosts also advise on how best to use these natural products. It is also worth taking advantage of the region's only bee atmosphere chamber, which is an ideal place for lung cleansing therapy. It is also possible to take anti – stress therapy by listening to "bee music". The farm offers accommodation for 20 people including two apartments with an equipped kitchenette and rooms adapted to the needs of disabled. The Apisołtysówka also serves meals prepared from its own products, including eggs and guinea fowl, as well as jams and honey.
The offer also includes special events, birthday, stag parties and themed parties. For schools groups, the Apisołtysówka offers an educational trips "meet the bees" (presentation of a bee family, exercise and games – watching bees under a binocular, tasting various types of honey, honey cookies, a walk: getting to know nectarial plants and pollen – bearing plants and visiting the apiary art workshops – molding wax figurines, combined with the possibility of purchasing, integration at the bonfire). There is also an educational program "From grain to a load" as a bread oven was built here. Mushrooms are dried in it on a daily basis, delicious dishes are prepared in gaskets and their own bread and other delicacies are baked.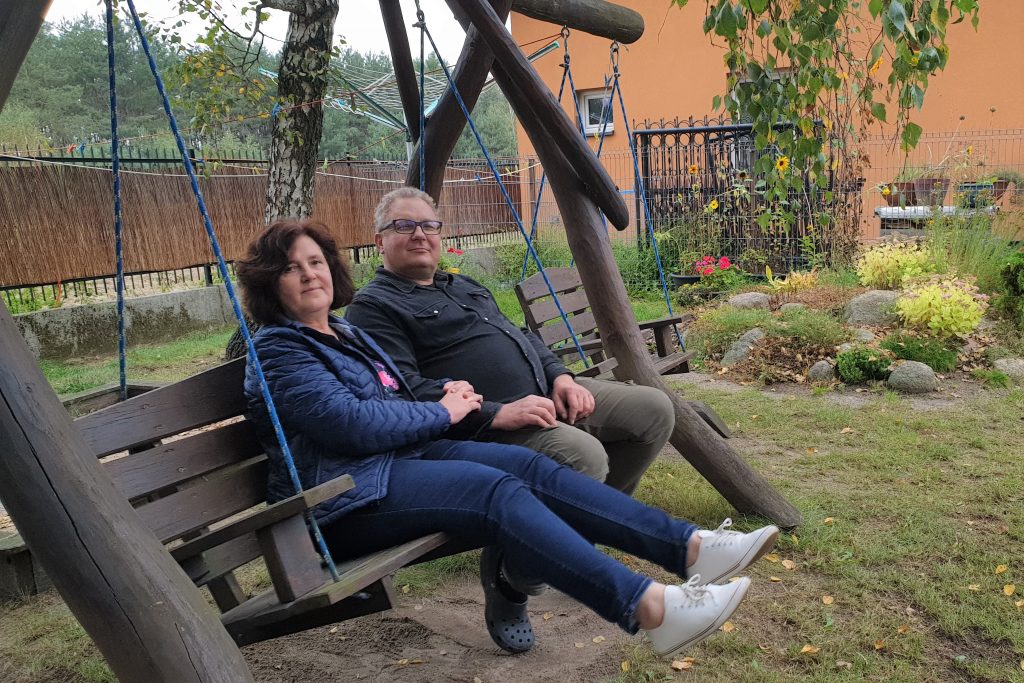 HOSTS
The motto of Alina and Witek's actions is the saying : "Life is too short to eat and drink anything", and they stick to this principle. The taste emotions they provide to guests stay in their memories for a long time. They both graduated from the Warsaw University of Life Sciences. Alina graduated from the horticultural department with a specialization in medical plants, and Witek from the agricultural department. First of all, they appreciate nature and discover new species of bee – friendly plants in their surroundings. In the future, they plan a motorhome trip of their lives among the honey routes around Europe, having many invitations from guests from other countries who have visited them. The aim of the trip will be to learn about different tastes in order to create a museum of European honeys at the Apisołtysówka. They fill their free time with active leisure, in particular cycling in national parks and nature reserves, swimming, walking in the woods, picking mushrooms and capturing the beauty of nature through the lens. After building a bread oven, Witek deepens his knowledge of preparing various dishes in it, for example roasted poultry, venison, potatoes and baking various types of bread. He also loves to make wines, meads and fruit liqueurs. In the kitchen, he adheres to the principle that….there is no meal without honey.