Crystal clear water, a sandy beach and the vicinity of a holiday resort – all this make Kozienickie Lake a perfect place to relax in the bosom of nature. This still undiscovered lake is one of the cleanest bathing areas in the southern part of the Masovian Voivodeship.
Lake and bathing area
The lake, whis is the oxbow lake of the Vistula, is situated in the north – western part of Kozienice. With the help of wooden platforms, it has been divided into two parts: the larger – for adults (in the deepest place the water is as much as 6 meters deep!). And the smaller and much shallower one, which will appeal to families with children. The bathing area is guarded by WOPR lifeguards who have a motorboat.
You can go pedal boats and kayaks on the lake, which are available at the water equipment point.
The lake is highly rated by anglers – you can catch pike, zander, perch, bream and roach here. Recommended fishing spots are located in the northern, quieter part of the reservoir.
Kozienice Lake is located at Bohaterów Studzianek Street 30. In the summer season, the bathing area is open from 10.00 to 18.00. Free admission.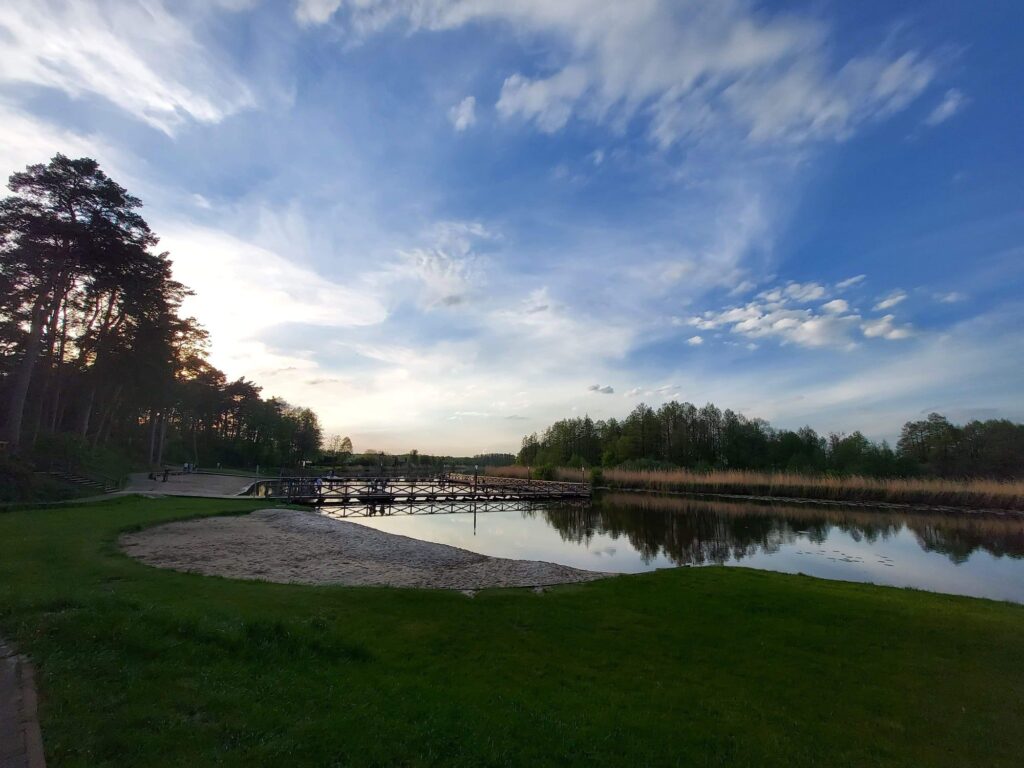 Resort 
It is possible to plan a longer stay at the lake: there is a holiday resort with a guest house, summer houses and a camping site nearby. An additional
convenience are camping places with access to electricity for people coming with a caravan or a motorhome.
The resort also offers sports facilities for a free – sports fields and tennis courts, as well as showers and saunas. There is also a public street workout zone in the recreation area.
Right next to the campsite, from Zdziczów Street, there is a popular Bar "Pod Sosną", and a little further away, a few other intimate dining options. The center also has an amphitheater, where cultural events are organized during the season, including the National Song Festival, whose patron is Bogusław Klimczuk – conductor and pianist from Kozienice.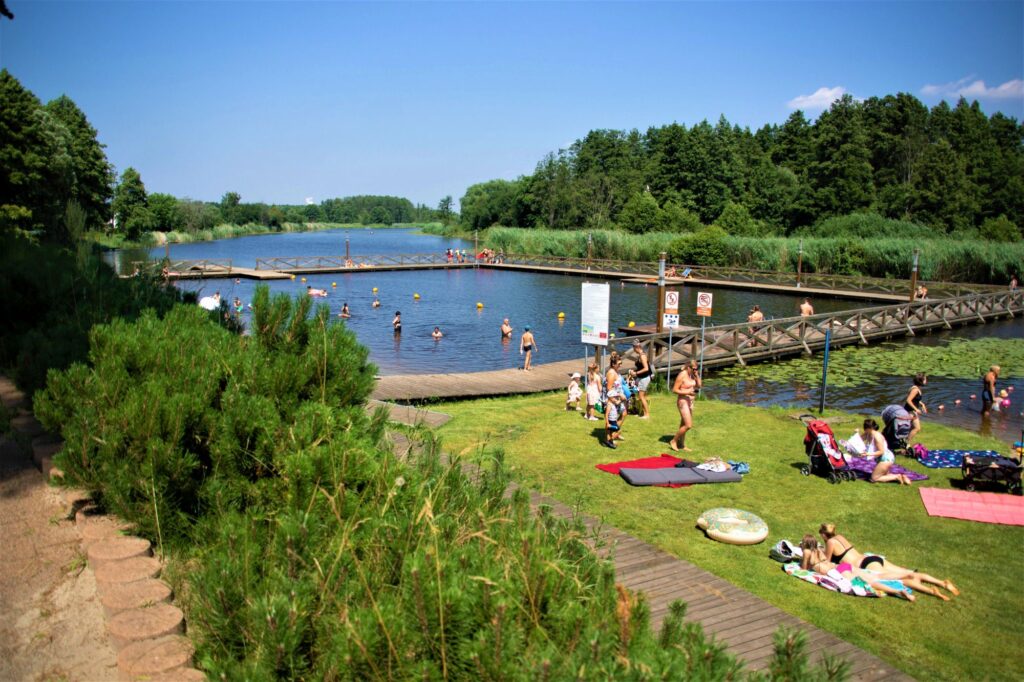 The forest and the city of Kozienice
It is also worth coming to the vicinity of Kozienice at the end of the summer season, when the Kozienice Forest is full of mushrooms. You can also go on a trip to the Royal Springs reserve – a place where King Władysław Jagiełło enjoyed hunting. Anyway, this is where the history of Kozienice began – from the hunting manor of the Polish ruler.
In the city, it is worth visiting the Regional Museum presenting the folk art of the region, arranged in an 18-th century palace, and an exhibition devoted to the former forest specialists – beekeepers.