At the beginning, it was just a collection of souvenirs of the Olęders, newcomers from Friesland, Flanders and Germany, who settled in the areas by the Vistula, at the turn of the 18th and 19th centuries: wooden furniture, often painted with floral patterns, tools necessary for a country farm and various household appliances, for example kettles for preparing beetroot jam.
The collection gathered at the Masovian Museum in Płock inspired museum professionals to prepare an exhibition about hard working settlers who had a great knowledge about melioration, so they were not afraid to cultivate the land in the floodplain. During the works on the exhibition, the properties that remained after the Olęders were also inventoried.
The next step following the previous ones: The Masovian Museum bought a plot of land in the village of Wiączemin Polski, located less than 30 km from Płock with buildings abandoned by the Olęders: with a closed Evangelical – Augsburg church from 1935, a school and a cemetery. Three years later, in October 2018, the Open Air Museum of the Vistula Settlement was officially opened, and after a year of operation is an open-air museum functioning all year round! It can be said with certainty that that was another interesting place worth visiting in Mazovia created, that still is developing and appreciated:  after less that a year of operation, the open-air museum of the Vistula Settlement received GRAND PRIX,  a special award of the 13th edition of the "Mazowieckie Zdarzenia Muzealne -Wierzba" competition!
The main raw product for the Olęders jam is sugar beet. The very process of jam production is laborious and inefficient, because about 100 kg of beetroot produces only about 50 liters of juice, and only about 8-10 liters of jam. More than 80% of water must boil out of the portion so that the product with marmalade density remains in the boiler. Be careful not to cook for too long so the caramel does not form hard. The beetroot jam is very sweet, so to soften this sweetness, the Olenders added chopped pumpkins or apples to the cooking jam. Such jam is often used to spread on bread

Ministry of Agriculture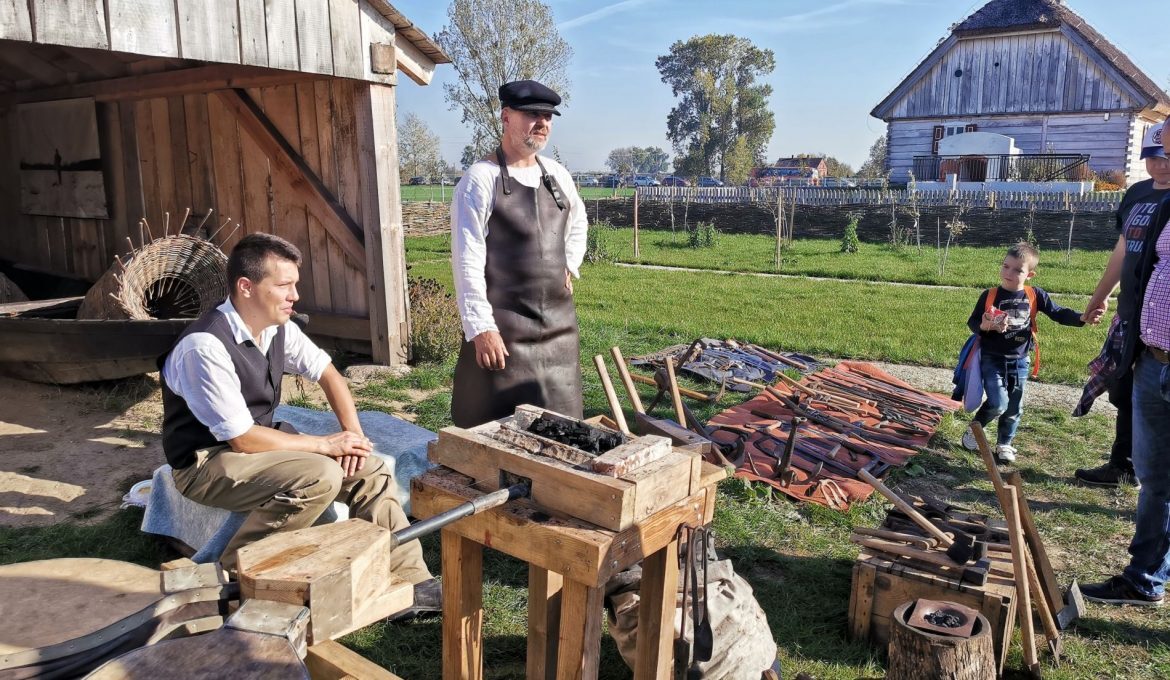 Opening hours:
summer from 1 May to 14 October 10:00 a.m. – 5:00 p.m. Last admission at 4:15 p.m.
winter from 15 October to 30 April 10:00 a.m. – 4:00 p.m. Last admission at 3:15 p.m.
Closed on Mondays.