Żelazowa Wola is probably the most famous of the smallest towns in Poland in terms of the number of inhabitants (there are only a few dozens). It was here that the most famous Polish composer, Fryderyk Chopin was born in a village located 3 km from Sochaczew, in the buffer zone of the Kampinos Forest. Today there is a museum devoted to him located in the house of his birth, attracting visitors from all over the world. Fryderyk Chopin was born on February 22nd or March 1st in 1810, or perhaps although this concept is defended by few biographers – in 1809. However, the place is beyond doubt: Żelazowa Wola, the property of the Skarbek family at that time. Fryderyk's mother, a noblewoman, Justyna Krzyżanowska, probably had the status of a poor relative living with the family, father – Mikołaj Chopin, was a French man who had come to Poland before the second partition, worked for the Skarbek family as a tutor from 1802. They married in 1806, and soon had daughters, and then Fryderyk, their only son.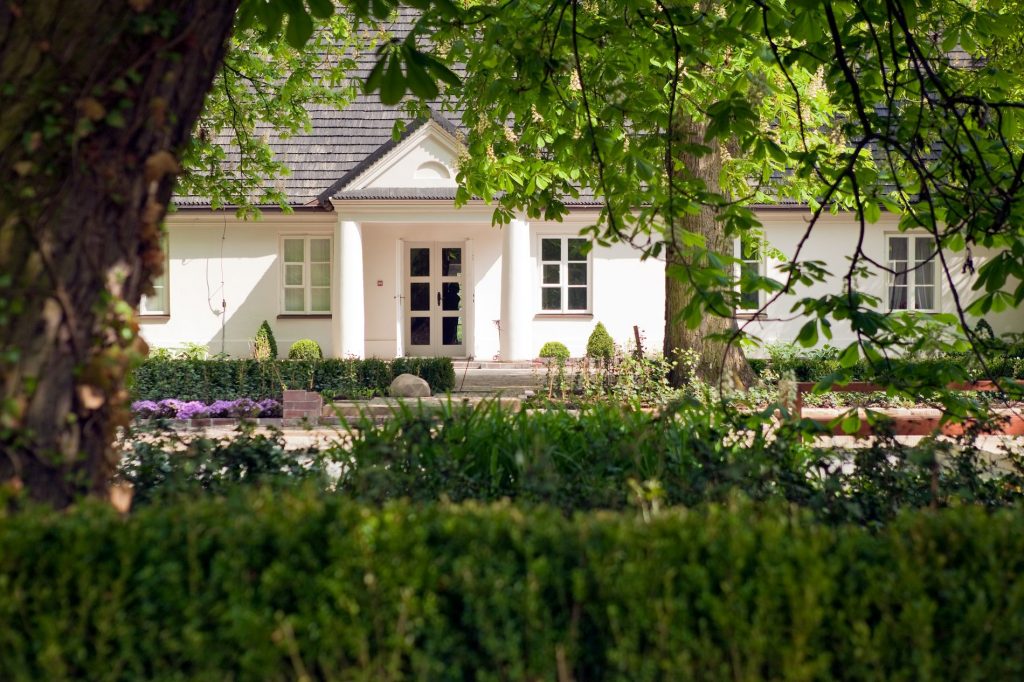 They lived in the same outbuilding that today pretends to be a manor house and is called the "Birthplace of Fryderyk Chopin". The present appearance of the building does not correspond to the extremely modest conditions in which the Chopins lived. It was much more modest, probably with a threshing floor instead of a floor, without a column porch, which gives elegance and stylizes the building to the court. Non – existent in this place for over 200 years, because the manor burned down two years after the Chopins had moved to Warsaw in 1812. Currently, you can learn about the two families living in Żelazowa Wola – Skarbek and Chopin, and about the everyday life of small nobility in the Mazovian countryside in one part of the court's annexe. Another story to learn is about the genius composer who was born in this place. You can see the music room, with a piano, fresh flowers and the artist's image. And you can also enjoy life concerts. This is where Chopin's phrases resound from spring to autumn, which you can listen to in the beautiful historic park surrounding the Museum.
The park and the magical garden, even in winter, specially selected flowers bloom, complete the story of an artist from Mazovia, who for half of his life abroad, wrote the longing for this land in his music. You can listen to the music outdoors from May to September. The concerts started in 1954 on Sundays as masterful performances. For some time now, recitals can also be heard on Saturdays, when talented young artists have a chance to present their skills. Saturday and Sunday concerts are held at 12.00 and 15.00.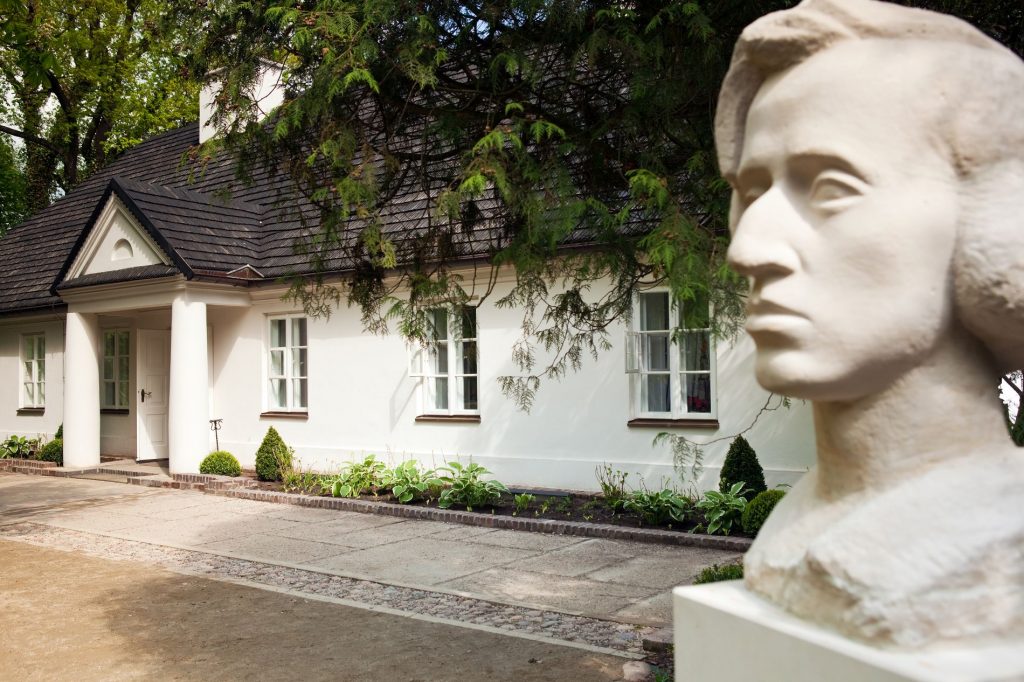 Fryderyk Chopin's Birthday Place and Park:
from Tuesday to Sunday from 10:00 – 18:00 (last visitors are admitted at 17:30, the Birthday place closes at 17:45)
on Mondays the Birthday place of Fryderyk Chopin is closed, the Park is open
on Wednesdays, free admission to the Birthplace of Fryderyk Chopin and the Park
it is recommended to buy tickets online https://bilety.nifc.pl/