Zegrzyńskie Lake is a retention reservoir on the Narew River, which has for years attracted tourists looking for active rest by the water. From spring to late autumn, enthusiasts of sailing, windsurfing, rowing, canoeing and motorboating come here. The best conditions for bathing and relaxing can be found on the southern shore of the lake.
Wild beach in Nieporęt-Pilawa
Due to the easy access from Warsaw, the most popular holiday resort on the lake is Nieporęt with the popular "Wild Beach" with a pier, walking paths, a playground and an outdoor gym.
The beach is equipped with sanitary facilities and showers; Bicycle, jet ski and canoe rental is also available. WOPR rescuers watch o'er the safety of the holidaymakers.
There are also windsurfing and sailing schools in Nieporęt, as well as boat rentals, and in the Wodnik holiday resort there is a marina and a restaurant overlooking the lake.
Nieporęt can be reached from Warsaw by Koleje Mazowiecki and Szybka Kolej Miejska (line S3 – Warszawa – Radzymin), as well as bus lines 705 and 735 (from the Marymont metro stop) and 736 (from the Warszawa Żerań FSO stop).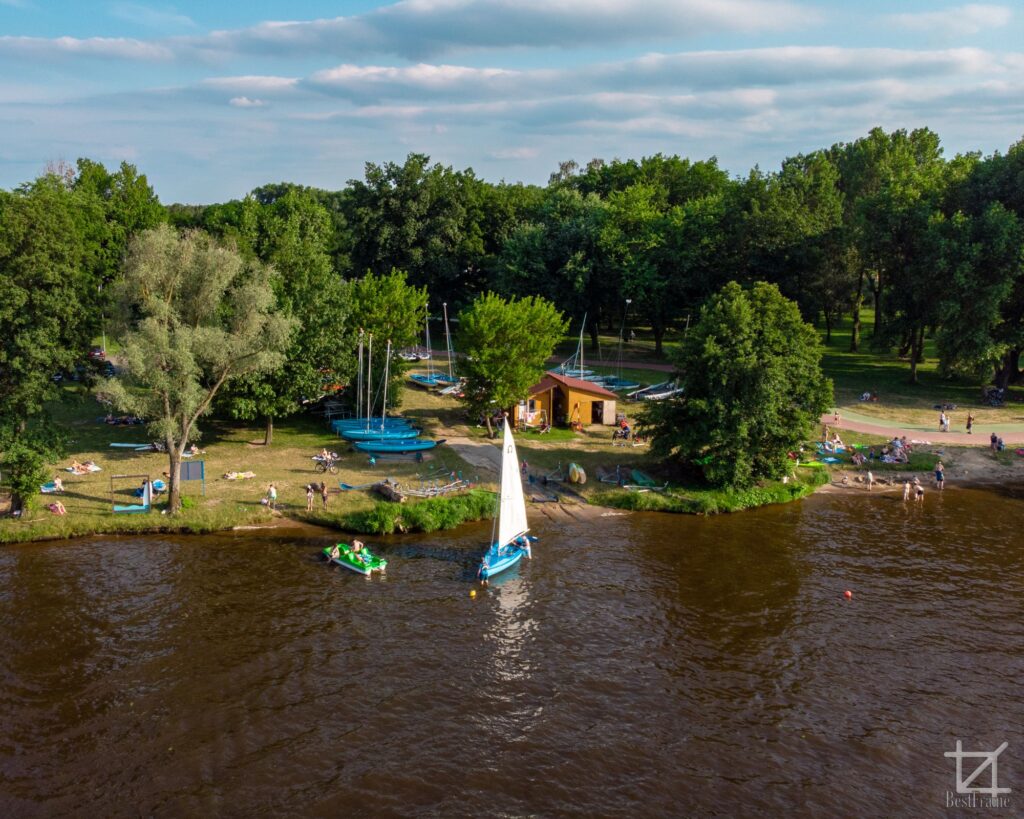 Nieporęt – Pilawa complex
The Nieporęt – Pilawa complex in the neighboring Białobrzegi is a recreational and leisure space occupying a large fenced area. Its greatest advantage is the beach and the largest base for windsurfing among all places on the Zegrze Reservoir – there are windsurfing schools and water equipment rentals.
There is also a port in the complex where sailboats and motorboats are moored. For younger guests there is a playground and a skate park.
If someone would like to stay longer, he can rent a room in one of the houses located directly on the shore of the lake.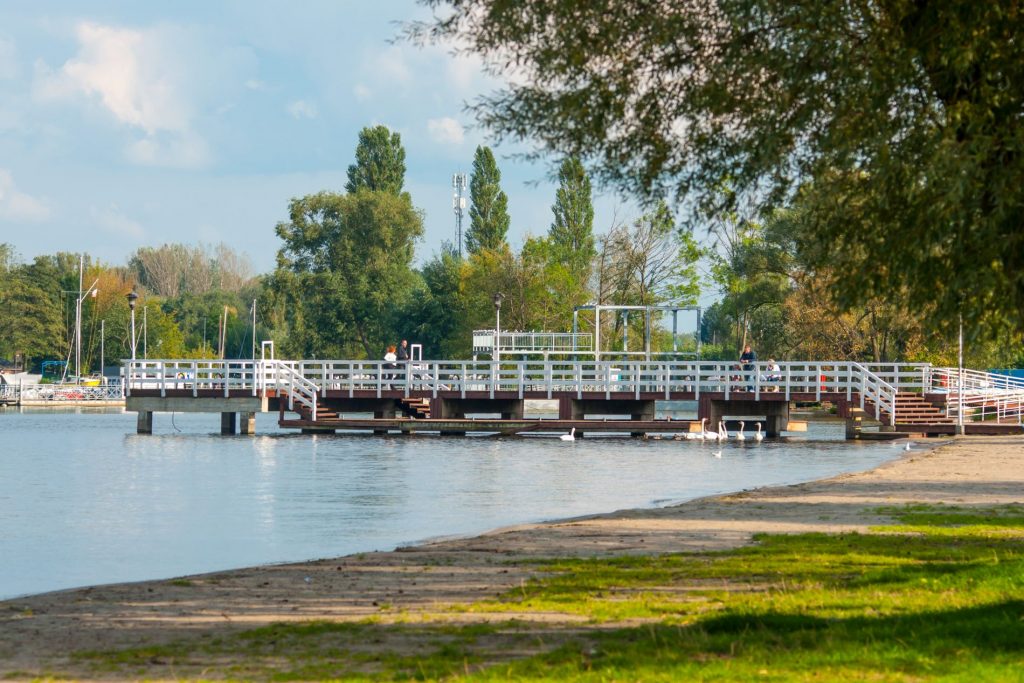 Rewita and other holiday centers
On the beach at the Rewita holiday resort there are football, volleyball, basketball and beach soccer fields, as well as an outdoor gym and a playground.
There is a water equipment rental in the marina, and in the vicinity there is also a gastronomic point and a bar. You can also stay overnight in the Rewita center. Note: the bathing beach at Rewita is not guarded.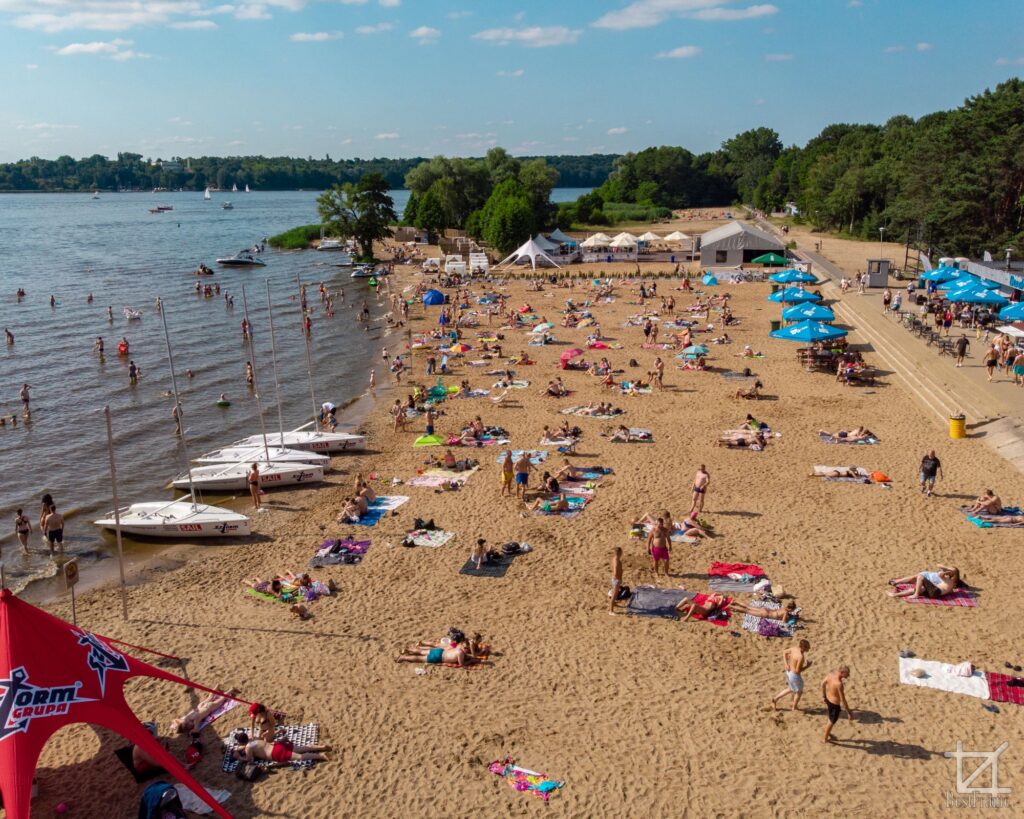 Other resorts and hotels are also located among the forests stretching towards Rynia, which is especially popular with water sports enthusiasts. In the port there is a cable lift for water skiers, a wake park, a motorboat and sailing boat rental, and a relaxation zone, among others, with a mini golf course and playground.