SLOW LIFE IDEA
Kasia and Bartek Latos were born and raised in the city, but they always wanted to live in the countryside. Living in the capital several times a year, they traveled to various places, taking advantage of the hospitality of agritourism facilities. Thanks to this, they could see how the farms operate from the point of view of the visitors. At some point in their lives, they decided to move to the countryside. They found a few hectares of land with old trees, as young forest, madows. They moved two old long cottages that they combined into one house and started a rural life.
Bartek is an animal technician, Kasia is an archaeologist, setting up a farm and bringing old rural traditions back to life was both a challenge and a pleasure for them. Besides, they always liked good food and experimenting in the kitchen. The village gave them the opportunity to use their own, healthy and ecological products. Many times visiting friends emphasized that Kasia and Bartek should think about creating a place for tourists. Following the voice, the hosts found and brought another log house, this time with the guests in mind. This is how Latosowo was created.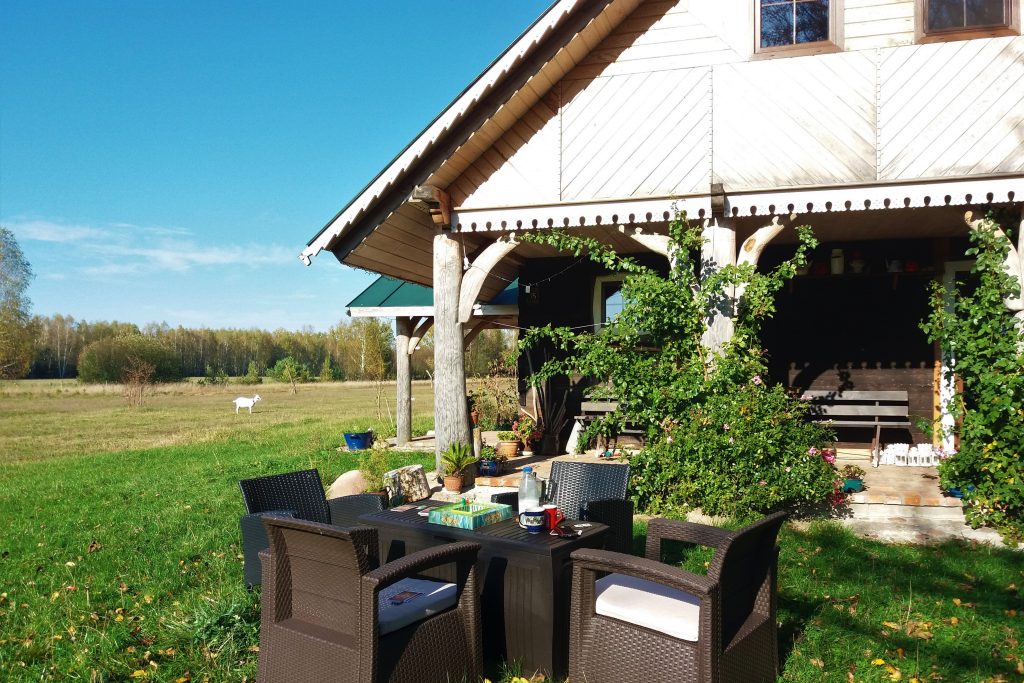 IDYLLIC STORY
They both try very hard to ensure that the kitchen meets various expectations. They use traditional, proven recipes, but also often invent their own dishes. In addition to meat dishes, they also serve vegetarian and vegan meals. They already had guests who decided to spend time at Latosowo, tempted by the information about vegetarian cuisine. Kasia has prepared a menu for them, different for each meal. Upon departure, guests stated that Latosowo was the first place where vegans and vegetarians were not treated as "the fifth wheel of a wagon". They said that it has never happened before during many travels that none of the dishes would be repeated, and all of them were delicious, fancy and filling. There are also guests who have ambitious plans to improve their condition during their stay. The hiking and biking trails in the area are discussed. However, there are also those who, instead of the planned route to the Bug, will eventually drive about 1 kilometer to the village and come back tempted by the vision of resting in a hammock in the garden, delicious food and the screaming of the cranes in the background. There are guests only for one night – people on a business trip, motorcyclists or cyclists who have not planned an exact route in advance. many times that one single night turned into two or three. The guests on the delegation decided to interrupt it and take a vacation to be able to extend his stay at Latosowo!
Visitors who are skeptical about bathing in a barrel outside.are convinced by Kasia that entering the heated water in any weather is a wonderful experience, and at night, when you can hear birds and above your head you can see stars and flying bats, it is an absolute fairy tale. In winter, an additional effect (wow!) is a steaming head.The hot body at minus temperature evaporates with an intense white cloud. This phenomenon has been jokingly labeled "steaming head".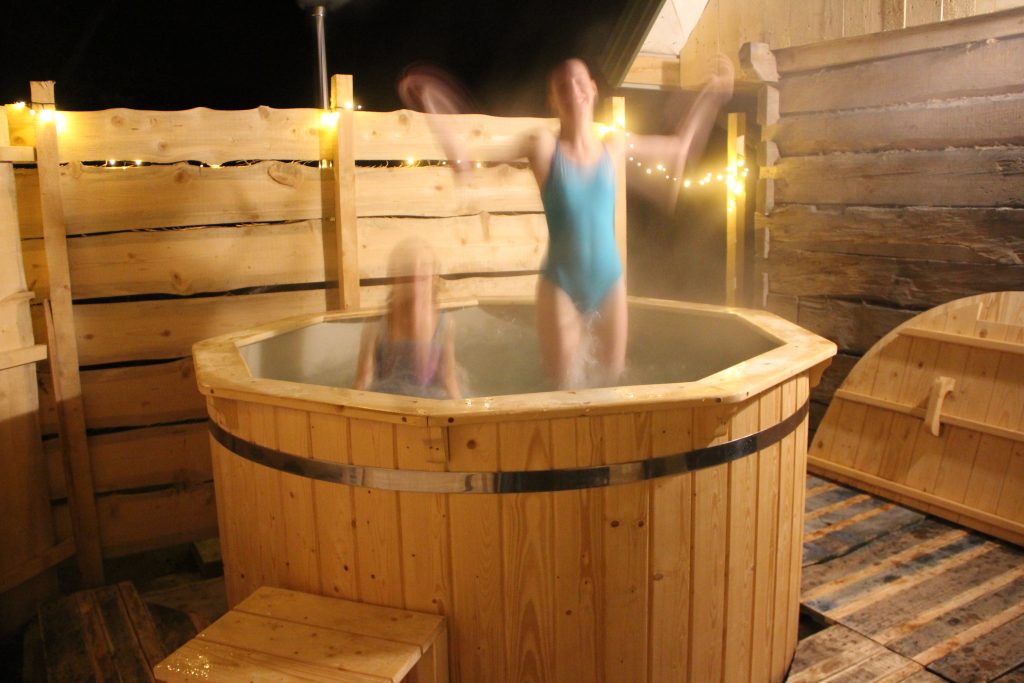 FAVORITE PLACES
Latosowo is situated far from other buildings, on the outskirts of a small village. The farm has several hectares, mainly meadows and pastures, there is also some forest and an old swamp. It is a huge area ideal for hiking trips and an opportunity to enjoy the closeness of nature. A lot of rare protected plant species grow here. The hosts take guests on nature excursions around the area. You can see a woodpecker's hole, a place where wild boars brush against trees and take a mud bath, or a badger town. There are several wild, charming forest ponds hidden nearby. The distance from the Bug is several kilometers. On the riverside you can find places with gentle descent and you can bathe in warm weather with caution. The Bug is a very clean river, as evidenced by, for example buckthorn, a variety of clams that inhabit the waters.
The village has a rich history, during the wars it was in the front lines. Walking around the area, you can still see craters or remains of trenches from World War II. Deep in the forest is the tomb of an unknown soldier, an old, forgotten grave that, according to local accounts, dates from World War I. As for unusual attractions, guests appreciate visits to local markets. Traditionally, the fair is held on different days of the week, in different cities. On rural markets you can buy food, but also gardening equipment, farm animals, blacksmith products, wicker products, plants, shoes, tablecloths, buckets, depending on the nature and size of the place. These are real kingdoms of exchange, like they were 100 years ago.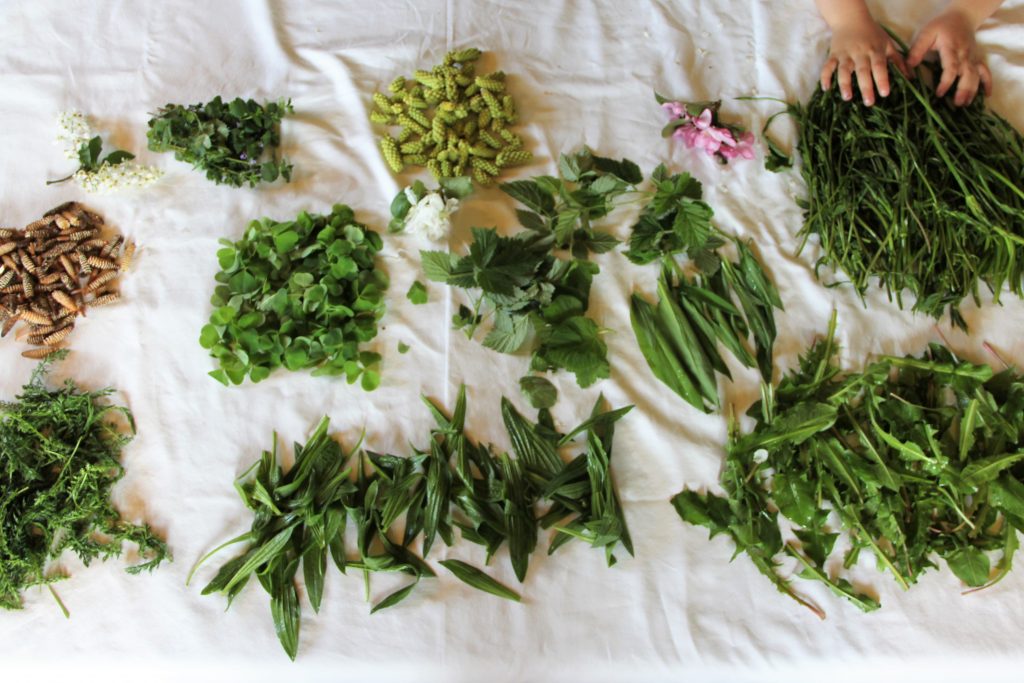 YOU DID NOT KNOW
Did you know that most wild plants found in nature are edible, tasty and healthy? By experimenting culinary, Kasia and Bartek became interested in naturally growing, wild edible weeds that they began to successfully use in the kitchen. Our grandmothers and great – grandmothers did not buy Roman cabbage and lamb's lettuce, but prepared stew made of lebioda or yellow weed. Old traditions are presented during the bragging workshops. Yellow- flower is noteworthy, because it is a very fertile and stubborn weed that is the bane of all vegetables and garden grows, and at the same time….it can be successfully eaten in many ways. It has a delicious nutty aroma, perfect for real and stewed form. It is a source of vitamin C, potassium, iron, silicon, has antibacterial, detoxifying, anti – inflammatory and anti – allergy properties.
For many years a black stork has been living in the immediate vicinity of Latosowo, which has been called Black Wojtek. Storks of this species are shy and timid. The local one can feed on the meadow next to buildings, relatively close to a man, you can see him, although at the sight of the lens he quickly flies away.
On Fat Thursday, there are also disguises in the surrounding villages, that of the so-called Shrovetide. According to the tradition of this day, children dress in funny, colorful and bizarre clothes, have several layers of skirts, painted faces, boys are often dressed as girls, and girls dressed as boys. They go from house to house and recite old rhymes, for example: "the handle of the holy donut asked the one who gave it flew to heaven, the one who did not give it flew to heaven, the one who did not give it went to hell". After such an introduction, the host should offer them sweets. If she gives a child she will be lucky, if she refuses, bad luck.
WHAT WHERE WHEN
Other attractions that you can take advantage of during your stay in agritourism are offered by Kosów Lacki (5 km), where a traditional market takes place every week on Tuesdays. The city also organizes the annual Kosowo Wedding Bands Meetings in spring, the Kosowo Summer festival in July, the harvest festival in September, and a car cinema in summer.
In Liw (35 km), the international Taste Tournament is organized every year on the weekend in June or July, with culinary competitions, performances, lectures and workshops. Every year in August, at the castle on Liw, you can take part in the Knights' Tournament, where eyes are drawn to fight shows, staging skirmishes and thematic stalls.
A traditional market is held every week on Thursdays in Sokołów Podlaski (20km). On the other hand, the Municipal Cultural Center in Sokołów offers a lot of interesting cyclical events, such as Zaduszki jazzowe, the Tournament of Polish Dances or the Christmas Market.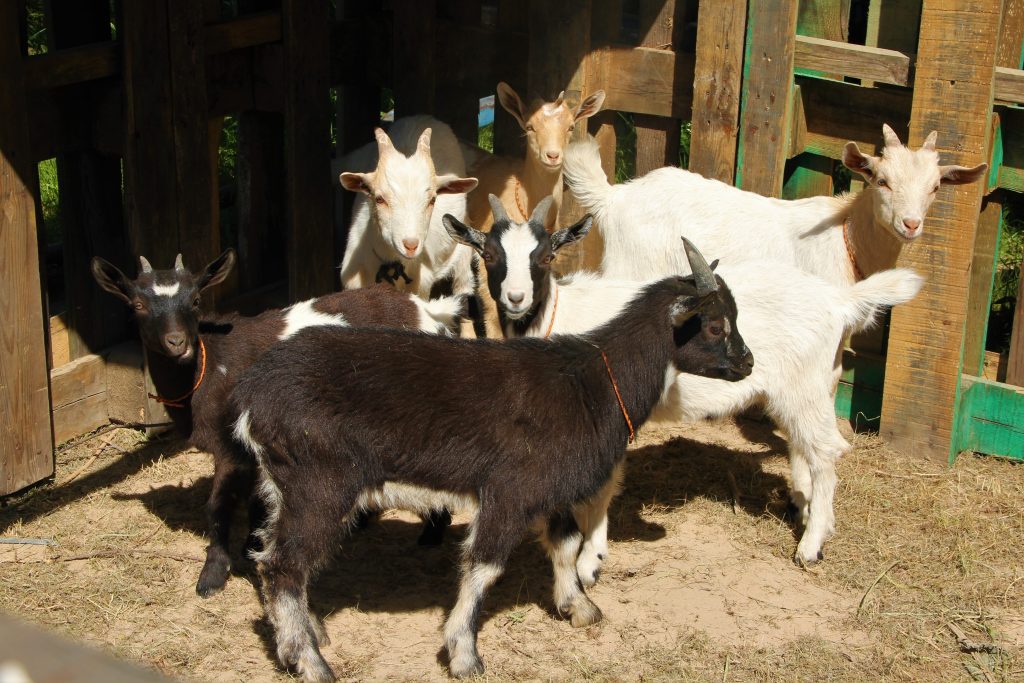 IN THE OFFER
The farm offers 15 year – round accommodation places. The rooms are heated with warm air from the fireplace and they also have electric heaters. On the ground floor there is a large room that serves as a dining room and a lounge. There are: a collection of board games, audio equipment, including vinyl records, books, kettle, water, fruit and tea. The kitchen is not shared with guests. Outside there is a covered terrace, a garden with furniture and a fireplace.
There is also an over a hundred-year-old granary, the so-called sauna house, transferred from a nearby town. In the attic there are accommodation places, and downstairs a small lounge with a fireplace, a bathroom and a sauna. The cottage has two large terraces – lower and upper. Next to it, there is a year – round heated bath barrel with hot water. Using a barrel and a sauna is not only a relaxation that gives great pleasure, but also a treatment that improves your health.
However, the biggest magnet of Latosowo is food, based mainly on own products and products from local producers, breeders and farmers. The menu includes both traditional and original, unusual dishes. The farm's specialities are delicacies made of edible weeds, a wide range of silage, pickles, and honey from its own apiary. Vegetarian and vegan meals are available on request. You can also buy preserves from the farm.
For lovers of healthy and good cuisine, the following classes are conducted: weed workshops with participants learning about edible, wild plants, collecting them and using to prepare common meals, a demonstration of roasting in a ground cavity, including preparing vegetables and meat, marinating in herbs, wrapping in horseradish and burdock leaves, and then coating them with clay, creating closed balls that go into the full embers of the cavity, where the baking process takes several hours, followed by joint tasting:
sausage and other sausage preparation and smoking workshops, where participants prepare meat, season it, mix, stuff it, some are prepared as white sausages, and some are smoked in a smokehouse, the workshops also end with a joint tasting.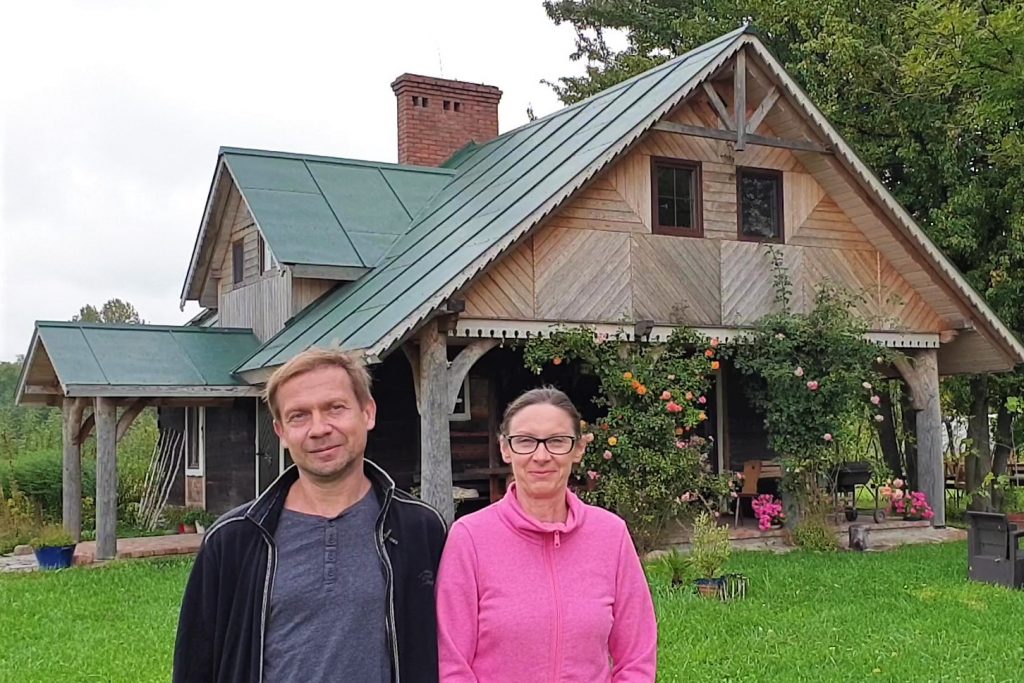 HOSTS
Bartek Latos – a zootechnician, a resident of Warsaw. Avid and experienced aquarist. A lover of the East, i.e. Russia and former, distant and exotic Soviet republics, that he traveled to many times. He does DIY on wood, which results in original accessories in the guest house. He is a creator and originator of original tinctures.
Kasia Latos – archaeologist, comes from Płock. She is passionate about history, especially the Slavic and Greek Bronze Age. An admirer of Mediterranean cuisine, those flavors weave into her dishes. A lover of good music and books.
Bartek and Kasia are parents of three daughters: Weronika, Miłka and Kalinka.