The Municipal Bathing Beach on the Muchawka River is one of the most popular places for summer relaxation in the vicinity of Siedlce. The swimming pool, guarded by WOPR, is located on the eastern side of the reservoir, at the intersection of Plażowa and Okrężna Streets.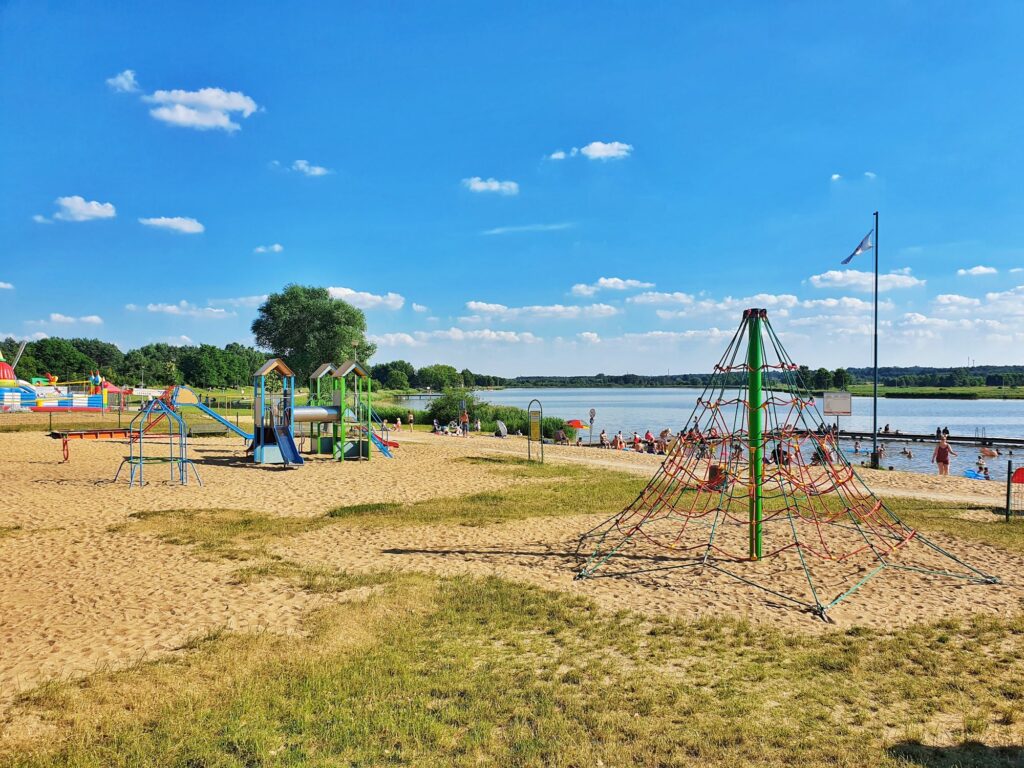 The main attraction of this place is a guarded bathing beach with a pier and a sandy beach. You can go pedal boats, boats and kayaks, which are available in two rentals in the vicinity of the reservoir. There is a playground and inflatable boats for the youngest (on selected days there is also an amusement park); for older people there are volleyball and snowball fields, an outdoor gym and a street workout zone with pull-up bars, ladders, rails and gymnastic rings. Pedestrians and visitors can catch their breath on the benches, and cyclists – secure their bicycles in bicycle racks. In the summer season there is a booth with a small gastronomy and ice cream; there are also designated areas for barbecuing and dining under umbrellas. Beach – goers have access to a toilet and a separate showe cabin. The place is in charge of the anglers' club, which also takes care of the regular restocking of the lagoon. Anglers can catch bream, carp, perch, roach, grass carp, catfish and pike there. Several piers for amateur fishing are located in a quiet part of the lagoon – on the slope of the dike from the side of the Romanówka estate.
If we go out with a dog, we can go to a grassy paddock for pets with an inclined ramp, a balance beam, a tire and a crossbar for jumps. One of the amenities for dog owners are dispensers with pouches for dog droppings.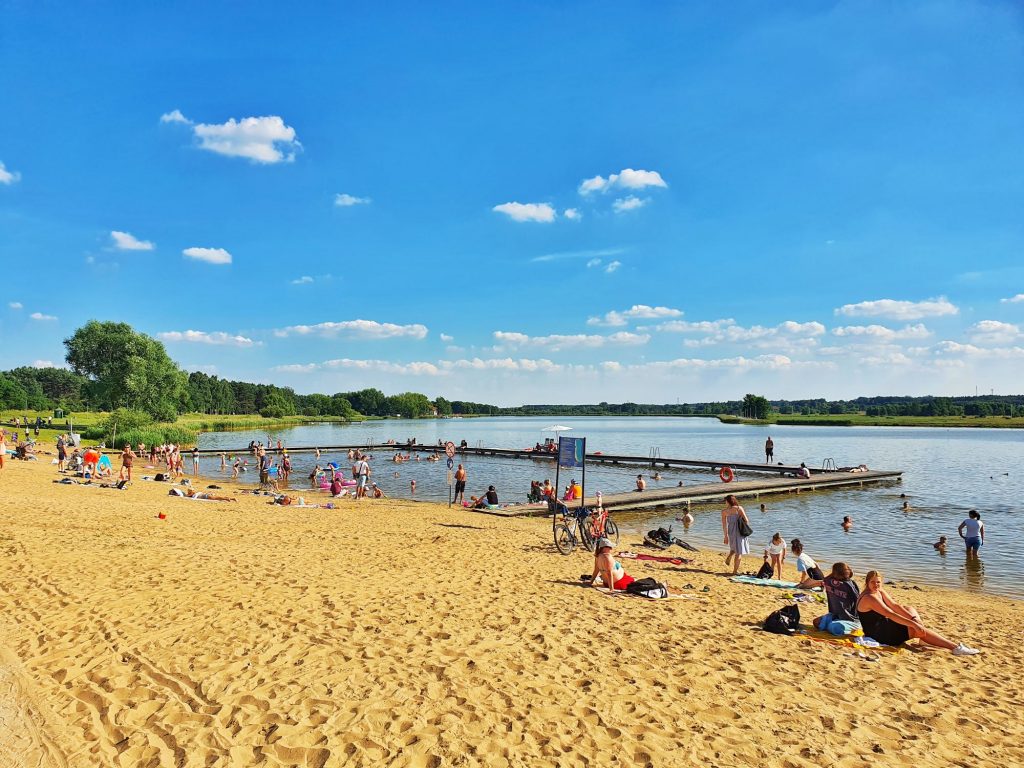 People who plan to stay longer by the water reservoir can take advantage of accommodation in wooden, all-year – round houses at the Cicha Stanica center. Right next to them there is a restaurant with a daily changing menu and a pizzeria. There is also a barbecue shed for all fresco dining. Karaoke evenings, discos and open – air concerts are organized on weekends.