The bathing beach in Białobrzegi, located on the bank of the Pilica river, is an ideal place for those who like to relax by water. When going to this river – clean, calm and safe – it is worth considering a one – or two – day kayaking trip.
Public beach
The beach in Białobrzegi is located on the left bank of the Pilica River, near the old 4-span reinforced concrete bridge. From the beginning of July to the end of September (from 10.00 to 18.00) it is guarded by WOPR lifeguards. There are 4 zones at the bathing area – depending on the level of swimming skills of people resting here. The shallow water area is perfect for splashing and bathing with your kids.
On the sandy beach, there are sun umbrellas and a container with toilets and changing rooms, and in designated places you can light fire or barbecue.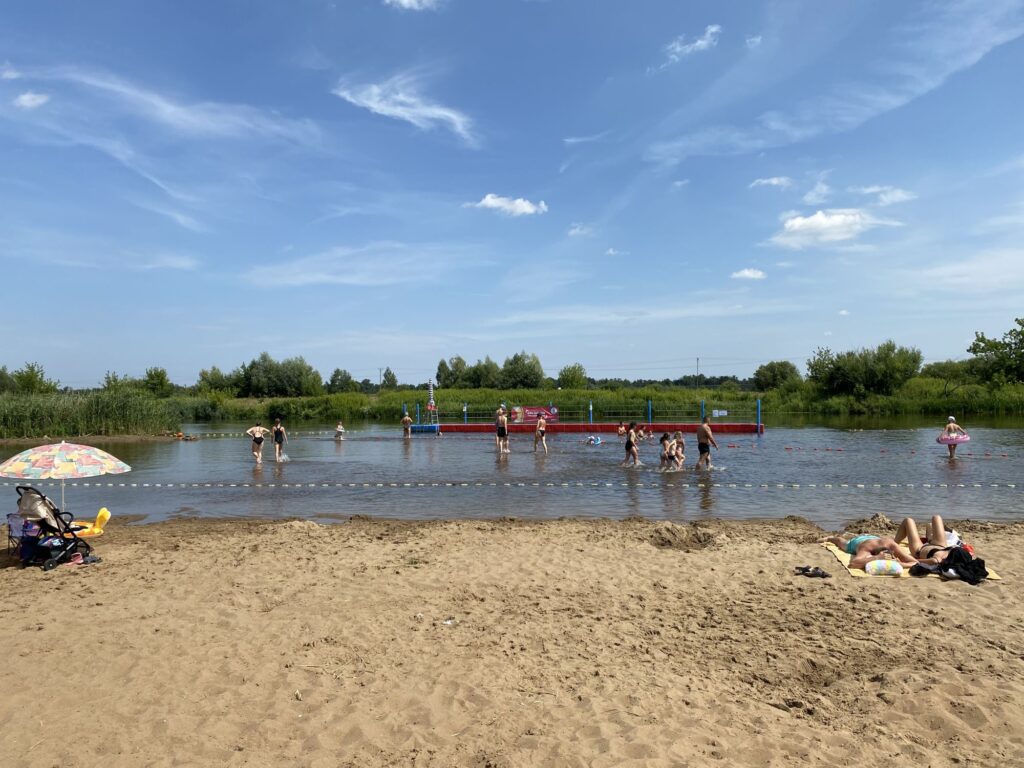 Organization of canoeing trips
Many people coming to the beach in Białobrzegi decide to go on a one or two – day canoeing trip. The section of the Pilica River will be especially appreciated by more experienced canoeists. It is worth taking into account that the course of the river is unregulated and there are numerous islets in the area of Białobrzegi. During the trip on the Pilica River, we pass the forests of the "Dolina Pilica i Drzewiczki" Landscape Park.
There is a canoe rental in the WOPR riverside hostel in Białobrzegi; from here you can also go on an organized kayaking trip.
Another place that organizes kayaking trips is the Kajaczek center in Brzeźce (at Bociana Street). The center not only organizes canoeing trips, but also provides summer houses and a camping site or parking a caravan or motorhome. There are wooden tables and benches under umbrellas and a place for a bonfire in the campsite. The advantage is also a large parking lot. A water sports equipment rental is open from Friday to Sunday.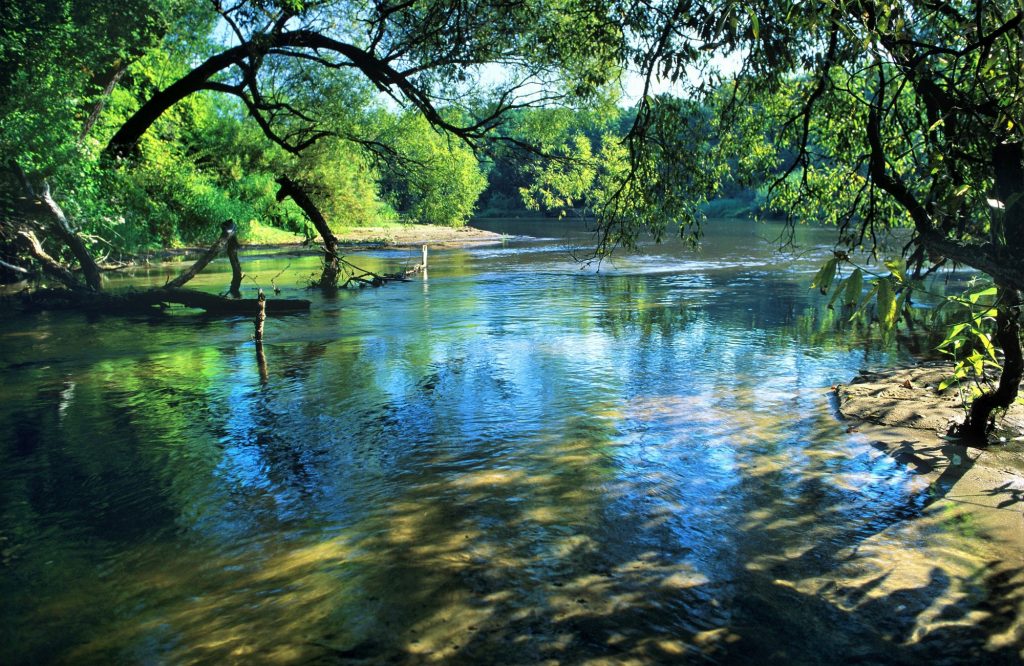 Paradise for anglers
A trip to Białobrzegi is also an offer for fishing enthusiasts. The most popular among enthusiasts of "such a fish" is the Eastern Lake adjacent to the bathing beach and the canal called Ksieży Garden connecting them with Pilica.
From the side of Cicha Street, you can find parking spaces, and access to the anglery area is facilitated by the illuminated promenade.