The Żyrardów Reservoir is today one of the most well – kept bathing areas in Mazovia. We had to wait a long time for such an effect. The lagoon has existed for three decades, but its surroundings were developed only a few years ago. The Lagoon immediately became one of the favorite summer destinations for the residents of Żyrardów and the surrounding area – adults and families with children. The main attraction of this place is the wide and sandy beach, which can be reached from Ziołowa Street. For those seeking relaxation in the sun, there are hammocks, straw umbrellas and benches. The youngest will enjoy the playground with swings, rockers. Climbing frames, a slide and tunnels. The water is up to 2 meters deep, but it increases gradually – this means that smaller children can also enter and bathe (of course, under the supervision of their parents!).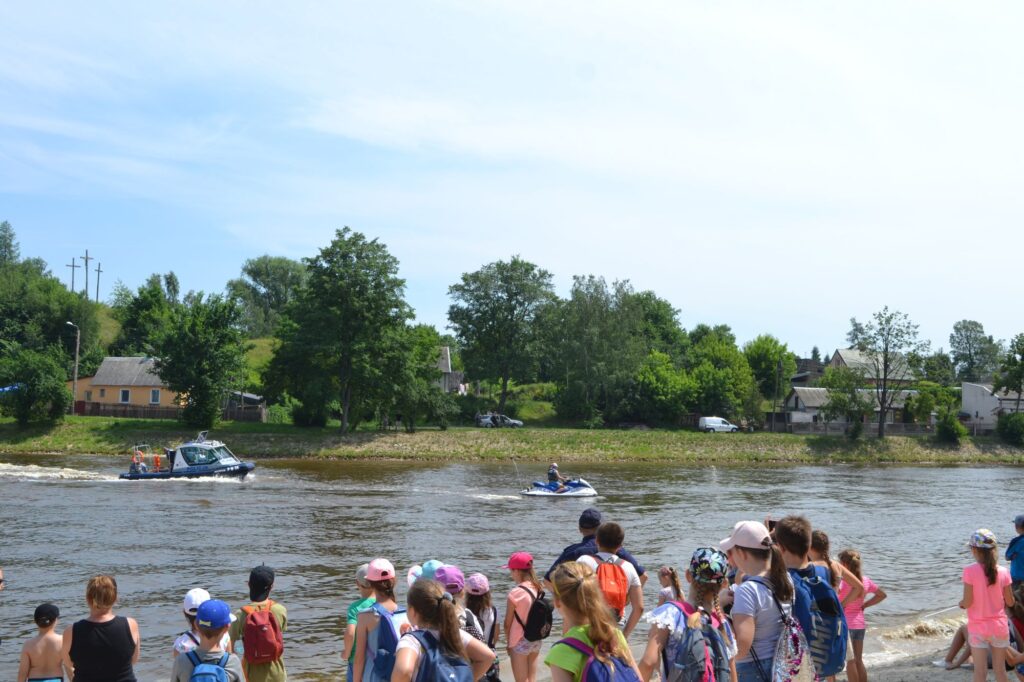 There are plenty of attractions for fans of active recreation on the lagoon: there we will find an outdoor gym, table tennis tables, as well as football and beach fields. In summer, there are free activities organized by the lagoon, allowing you to train your swimming skills. You can go sailing or SUP on the lagoon. If you do not have your own equipment, pedal boats and kayaks can be rented from the equipment rental in the marina. Popular outdoor events are organized by the reservoir: the beginning of the season is opened by the "Festival of Colors", and the beach volleyball and football tournaments take place on weekends. Moreover, there are also regular swimming marathons and scout sailing regattas. Directly on the beach there are showers, and in the vicinity there are toilets and changing cabins. There is a bistro on a small pier serving cod and chips, casseroles, pizza as well as desserts and drinks. You can also bring your own lunch and have a barbecue – for this but, it is best to use the special shelters.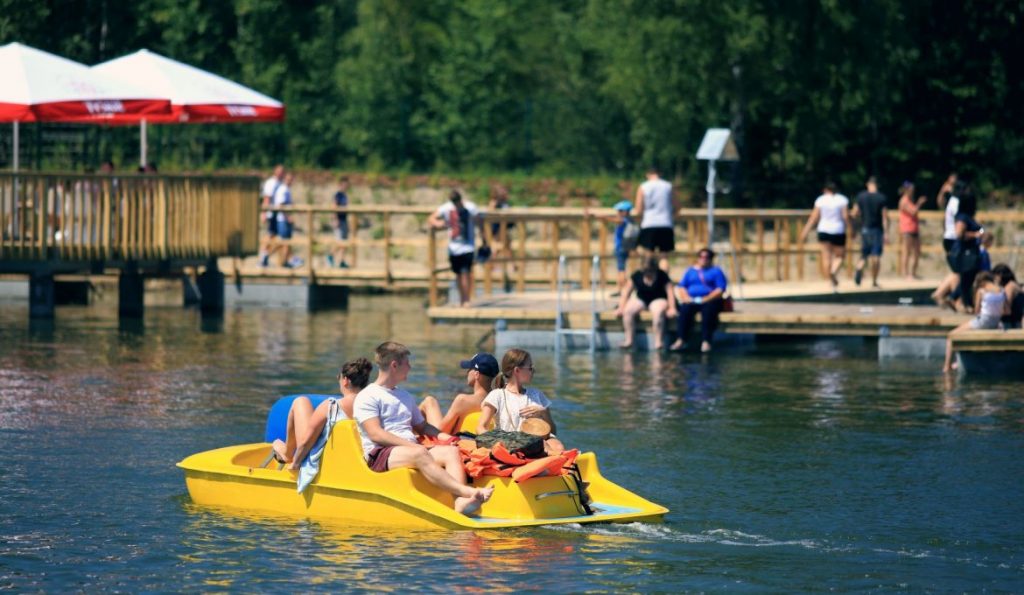 In the season, the bathing area at the Żyrardów Reservoir is available every day from 10 am to 8 pm. Guests have at their disposal a large hardened park and bicycle stands. Entry to the facility, which is completely fenced and guarded by lifeguards, is free. Zalew Żyrardowski is a place that enjoys a good reputation among fishing fans. Due to regular stocking, you can catch carp, bream, zander and pike. Most anglers come to fish at dawn or dusk. It is worth remembering that fishing is allowed only on the shore, i.e it is forbidden to use floating means, e.g your own boat. The most popular are the sites at the influx of the Pisia Gągolina river into the lagoon. A stay at the lagoon can be combined with a visit to Żyrardów. This post – industrial town with an interesting history and architecture is a unique place in Mazovia. You can start your visit by visiting the Linen Museum in the building of the old printing house.