Krubin, the only water complex in the vicinity of Ciechanów, consisting of 11 pounds – is a favorite place for weekend rest for the inhabitants of the city and the surrounding area. Those seeking summer relaxation in the fresh air will find a marina for boaters, an outdoor swimming pool and a sandy beach by the largest of the lakes. Krubin's advantage is the constant supervision of WOPR rescuers.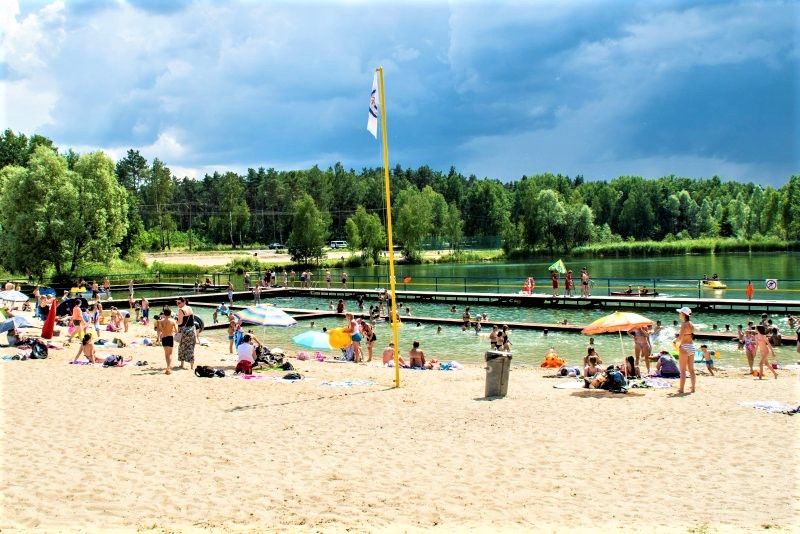 Bathing area and beach
The place is intended mainly for water sports or walks (which is possible thanks to the platforms). Around it, there is a partially covered sandy beach with a beach soccer field and a water sports equipment rental. There are also picnic tables at guests' disposal, and for the youngest – a small playground with a "spider web" for climbing and a "castle". Kayaks and pedal boats can be hired free of charge at the water equipment point.
Those wishing to swim can use the renovated swimming pool. There are sun loungers and sun sails at guests' disposal, and for the youngest there are water slides.
The swimming pool is open daily throughout the holiday; admission is paid. Both at the bathing area and in Krubin, it is possible to borrow books as part of "Beach and reading".
On weekends, food trucks serving burgers, snacks, ice cream and drinks come to the bathing area. There is also a toilet and a changing room. Krubin is located approx. 3 km from the city center.
A bicycle path leads to it from the center of Ciechanów and right next to the bathing beach there is a city bike station Ciechanowski Rower. For motorists, a car park is available at Okrężna Street.
The bathing area is open from 11.00 a.m. to 19.00.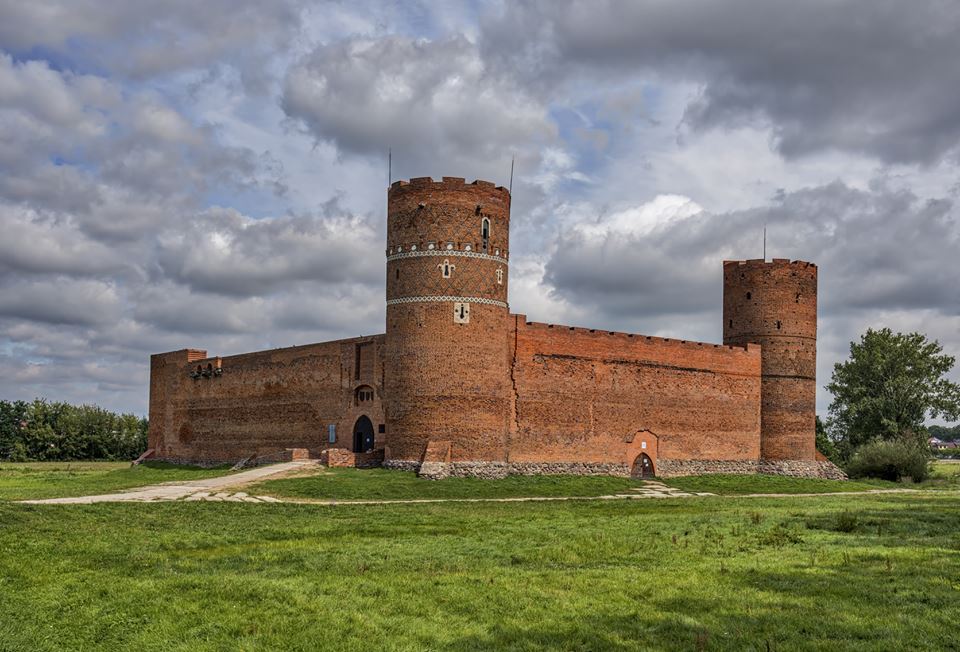 Attractions of Ciechanów and the surrounding area.
It is worth combining relaxation in Krubin with visiting Ciechanów, including its greatest attraction – the Castle of the Dukes of Mazovia. Inside the stronghold, you can see a multimedia exhibition presenting the history of the castle and the Duchy of Mazovia.
In Ciechanów, it is also worth taking a stroll around the Ciechanów market square, visiting the Museum of Mazovian Nobility with souvenirs of former residents and miniature examples of crafts typical of the Masovian village and climbing Farska Góra, where one the nucleus of the city was created – a stronghold and today there is a Gothic church of St. Joseph and the belfry from the 19th century.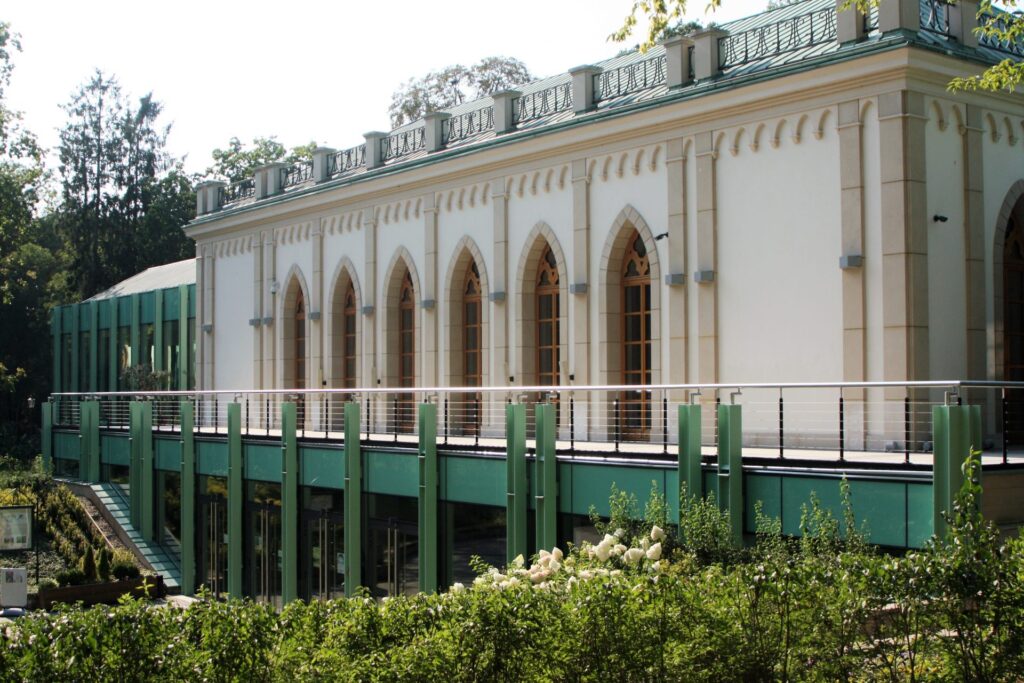 If we have time, it is also worth visiting Opinogóra – a village that used to belong to the Krasiński family. Yes, that Krasiński, with Zygmunt – one of the three romantic Polish authors. Today Opinogóra is famous for the Museum of Romanticism located in a neo – Gothic palace from the mid – nineteenth century.