The Węgrów Lagoon was created from the oxbow lake of Liwiec – a river that flows through Węgrów and Liw and meanders through the Bug Landscape Park to connect with the Bug. Weekend leisure by the water in a city famous for its multicultural traditions and legends about Jan Twardowski will be especially appreciated by lovers of various forms of water tourism and fishing. The lagoon consists of a guarded bathing area with a swimming area, a pier and three fish ponds. There is a special section for children to splash in the water, and on land – a playground with swings, a slide, a sandbox, exercise ladders, a rope course, and a double, safe water slide, inflatables, as well as a play zone where there are classes with animators.
Fans of active leisure can play volleyball, basketball or badminton on the beach on pitches specially prepared for these disciplines. You can sunbathe or read a book on the beach.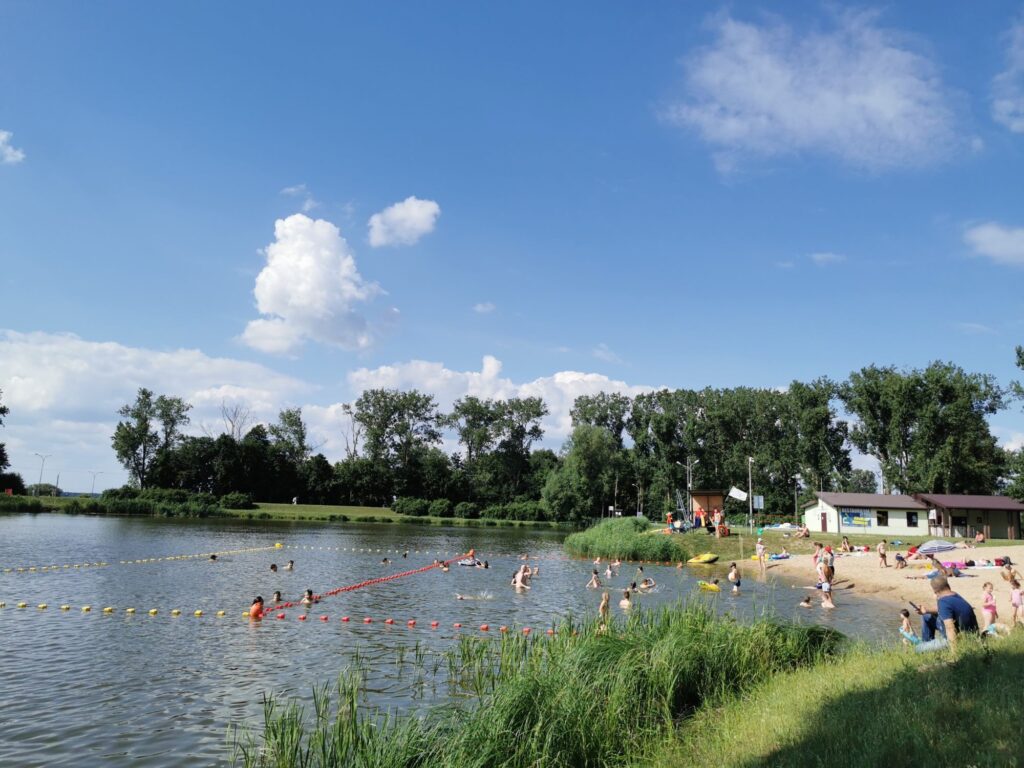 Right next to the lagoon you will find a gastronomic point serving grilled dishes, but there are also picnic areas. In the evening there are concerts and other events organized by the lagoon, including through the city. The fish ponds are located in the northern part of the lagoon. Anglers praise the fact that they can catch carp, bleak, ide and grass carp. There are 10 special fishing positions waiting for fishing enthusiasts.
Just a few hundred meters from the reservoir, on Żeromskiego Street, there is the Nad Liwcem restaurant with a terrace overlooking Liwiec. The menu includes, among others, fish dishes or coffee. The place is friendly for breastfeeding mothers – there is a high chair and a corner for children in the restaurant, and there is also a changing table in the toilet.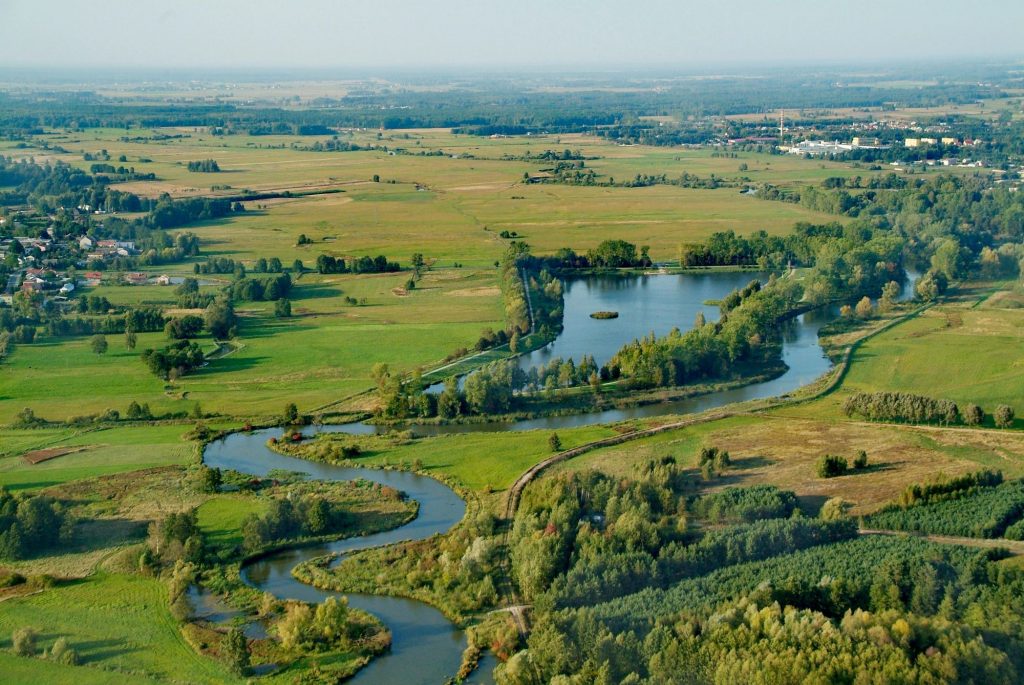 A stay at the lagoon can be combined with a canoeing trip on the Liwiec river. One of the kayaking trips organizers' offices ("Kajaki Węgrów") is located at the aforementioned cafe; in turn, a little further south, the company "Kajaki u Górala" operates – you can not only rent rafting equipment there, but also if you plan a longer stay on the lagoon – rent a cottage. A bicycle path stretches around the lagoon, which is part of the nearly 10 km long Natura bicycle trail. It leads from the bathing beach along the Liwiec Valley to the castle in Liw. In summer, you can go on a 2-kilometer hiking trip along the family trail of Master Jan Twardowski. On the route, one of the stops is the reservoir, there are, among others Armii Krajowej Park with a playground thematically referring to the legends about Master Twardowski.